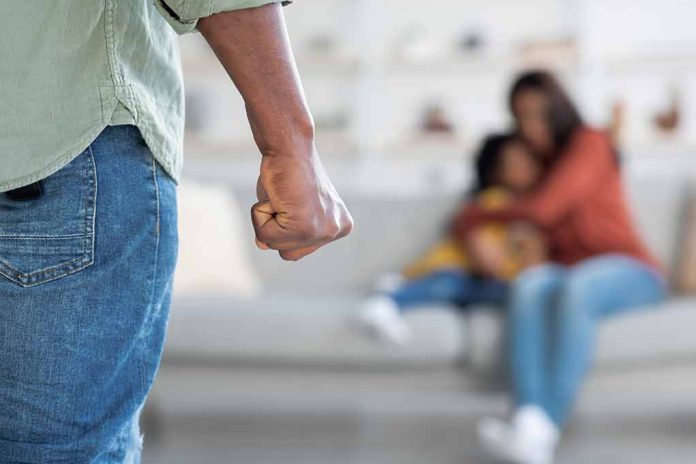 (NewsSpace.com) – When relationships end, it's not always amicable. Sometimes, one or both parties involved hold a grudge and let their emotions get the best of them. That can lead to devastating outcomes when confrontations turn physical. That's exactly what happened in Tennessee, and it's quite a bizarre story.
On Sunday, September 17, David Smith showed up uninvited at his ex-girlfriend's house around 3 a.m., reportedly drunk. The woman was scared due to past incidents of violence toward her. Smith left the residence but returned later on, this time with a weapon in hand — a samurai sword. He allegedly grabbed the woman by her throat, saying if she was "not going to be with him, then she's not going to be with anyone." When she screamed for help, her brother, Trevor Bennett, arrived with a handgun, and he and Smith got into an altercation. Somehow, Smith ended up getting ahold of Bennett's gun and shooting him in the head. A child — son of Smith and the unnamed woman — was also present.
According to Law & Crime, the boy said his uncle shoved his father out the door, where he proceeded to shoot him in front of his son. Smith was reportedly lying on the ground with Bennett standing over him when the shooting occurred. — the boy witnessed the event after stopping briefly to help his mother. When police arrived, they found the woman's brother unconscious on the ground and rushed him to the hospital. Initial reports said Bennett died, but as of the time of writing, he is still fighting for his life.
Authorities caught up with Smith, who had fled the scene, the following day and arrested him on numerous charges. He was booked into Hamilton County Jail on $150,000 bail for two counts of aggravated assault and a single count each of aggravated burglary and first-degree attempted murder.
Copyright 2023, NewsSpace.com