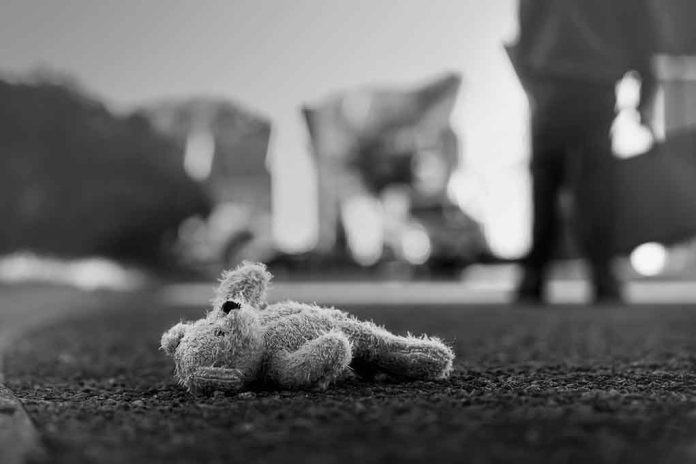 (NewsSpace.com) – Children are among the most vulnerable populations in the world, which makes them easy targets for bad actors. In France, several toddlers came under attack by a knife-wielding man who was quickly subdued by police. The onslaught has left many in shock.
On Thursday, June 8 at 7:45 AM, children were playing in a park in Annecy, France, under the watchful eye of their guardians. That peace and calm were instantly shattered by a man who entered the park and then began attacking and slashing the children. Video footage showed him attacking a baby in a stroller while pushing away a woman. Two adults were also injured in the onslaught.
All in all, four children were hurt in the incident. They ranged from 22 months to three years of age. Two of the toddlers — and one adult — suffered life-threatening injuries and are currently in the hospital. The suspect fled the park shortly after and stabbed an elderly gentleman.
The suspect, who remained unnamed, was arrested and later identified as a 31-year-old Syrian man who sought — and was granted — refuge in Sweden a decade ago. He had a valid Swedish driver's license and identity documents. According to Reuters, Prime Minister Elisabeth Borne said he entered France legally, but earlier this month, he had been denied an asylum request made in the country. The prime minister relayed that the suspect has "no criminal or psychiatric record." His ex-wife spoke with BFM TV and said her former partner is a Christian who has never displayed a violent streak.
Police are still investigating the incident. Prosecutor Linn Bonnet-Mathis told BBC that "it doesn't seem to be any kind of terrorist motivation." President Emmanuel Macron took to Twitter to speak out about the attack, calling it an "act of cowardice," and said, "the nation is in shock."
Copyright 2023, NewsSpace.com