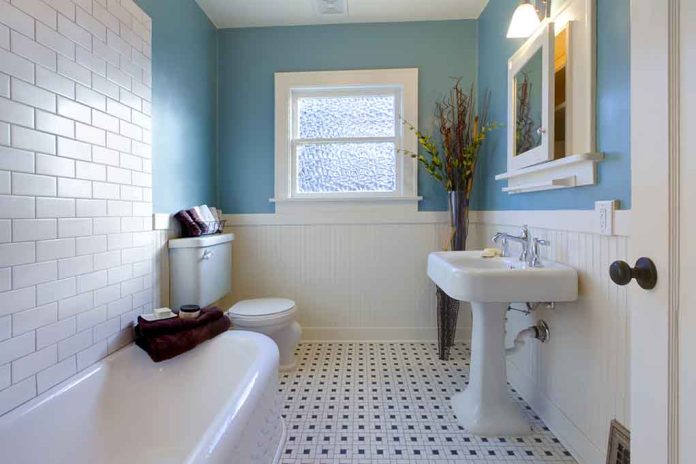 (NewsSpace.com) – According to the CDC, just under 6 million Americans suffer from Alzheimer's or other forms of dementia. The disease can drastically affect a person's behavior, leading them to do things they normally wouldn't. An elderly man with dementia reportedly committed murder in New York.
On August 29, around 2:30 in the afternoon, a home health aide called the Penn Yan Police Department after they found 89-year-old Jane Salyer lying on the bathroom floor. She was dead, with a towel around her neck, and it appeared she'd been strangled to death. Next to her was her husband, Ronald Salyer. He was unconscious and in poor shape. Authorities say the couple had been on the bathroom floor for at least two days before they were found.
Authorities transported Ronald to Geneva General Hospital, where doctors placed him in palliative care. He never regained consciousness; he died on September 1 in the hospital. Police think his illness had something to do with Jane's death but were unable to interview him because of his medical condition. Jane was reportedly in good health at the time of her death.
Jessica Paquette, Jane's hair stylist and neighbor, said she went to the home because the elderly woman missed her appointment. She and the health aide went into the residence, where she said "there was a lot of chaos" that included flipped-over chairs, blankets strewn about, and overall disarray. Paquette was in a hurry to leave the house and expressed regret at the way Jane died, saying "she was a lovely lady" and that the couple had a very happy relationship.
There was no history of domestic violence or police calls to the residence. Authorities said they are "continuing to investigate the matter but have no other persons of interest at this time." They concluded the press release by extending condolences to the Salyer family.
Copyright 2023, NewsSpace.com