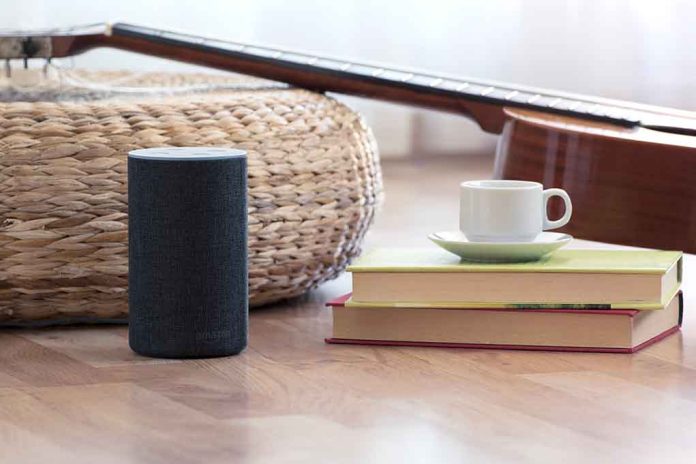 (NewsSpace.com) – With the emergence of smart home technology, many people have turned to the convenience of having their appliances and lights connected to their devices. While things are still apt to go wrong from time to time due to glitches, sometimes the manufacturer could be the one to blame for a service interruption. That recently happened to a Baltimore, Maryland, man who claims Amazon locked him out of his Echo account for a very odd reason.
Brandon Jackson arrived home on May 25 to find that he could no longer access his Amazon Echo account. In a post on Medium about the incident, he says he initially thought "someone might have attempted to access [his] account repeatedly, triggering a lockout." He contacted the company, and when he did, "things began to take a surreal turn."
When Jackson spoke with an Amazon representative, he claims they used an accusatory tone while informing him that the delivery driver heard "racist remarks" coming from his doorbell camera. Jackson says this isn't possible because nobody was home at the time, and he verified through his multiple video cameras that he has set up around his home that no remarks were ever made. However, he acknowledges that his system, the Eufy doorbell, is programmed to automatically ask, "Excuse me, can I help you?" He thinks the delivery driver misinterpreted what was said as they had headphones on.
While Jackson wrote that he understands why Amazon had to investigate, he loathes that they had to shut down his entire system to do so. In fact, he's reconsidering his loyalty to the company, which he says he has used for more than a decade, and thinks he might cancel the use of Echo devices.
Jackson is calling for Amazon to "reform and rethink [its] approach" to the way it handles similar situations in the future. The company responded to Daily Mail Online's request for a comment saying its investigation found that Jackson "did not act inappropriately" and it was looking at the situation to make sure it didn't happen again in the future.
Copyright 2023, NewsSpace.com