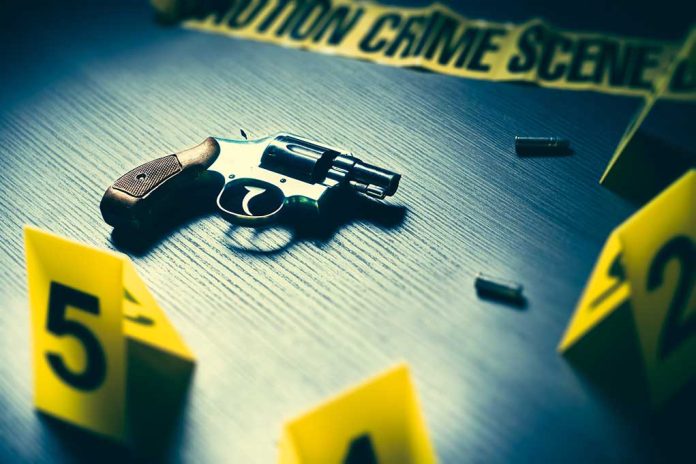 Mass Shooter's Parents Reveal Personal Details
(NewsSpace.com) – Nothing says "senseless violence" quite like a mass shooting. In the wake of unimaginable tragedy, victims and their families search for an answer to the most basic of questions: Why? The recent killing spree in Raleigh, North Carolina, comes with an especially sad twist, as one family learned one of their sons was a victim and the other the alleged shooter.
Alan and Elise Thompson released a statement through a lawyer in which they acknowledged the pain caused by their son, Austin, and expressed their sadness for the five people who died on Thursday, including their other teen son, James, who was 16 at the time.

— Gurbaksh Singh Chahal (@gchahal) October 19, 2022
On October 18, Alan and Elise Thompson made a public statement lamenting the actions their 15-year-old son, Austin Thompson, is accused of carrying out. For reasons unknown to the family, police say the teen went on a deadly killing spree, gunning down five people and wounding two others. Thompson was critically injured during his capture and survived.
One of Thompson's alleged victims was his older brother, 16-year-old James Thompson. There's no word yet as to a motive for the young man's actions, and his parents are just as lost for answers. Their statement is full of remorse and grief, and their loss is profound. They offered their prayers and sincere apologies for the actions of their son, who is still in critical condition.
The other four victims had no apparent connection to the reported shooter other than being in the wrong place at the wrong time. Off-duty police officer Gabriel Torres, 29, was on his way to work when Thompson allegedly killed him. Nicole Conners, 52, Susan Karnatz, 49, and Mary Marshall, 35, were all casualties in the rampage.
Copyright 2022, NewsSpace.com