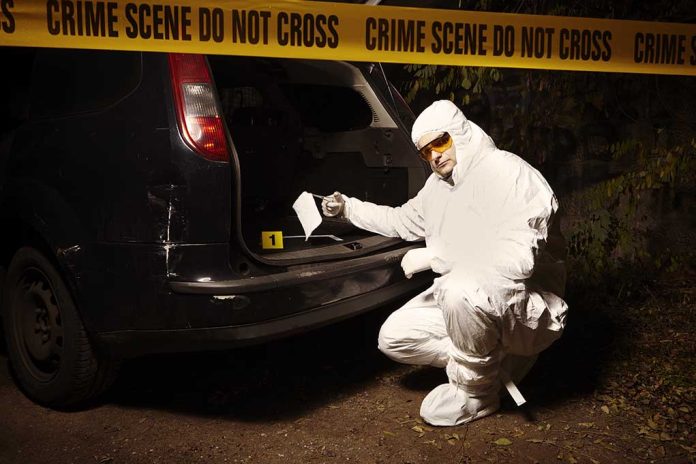 (NewsSpace.com) – Mass shootings have occurred with increasing frequency in the last few years. One of the latest to take place happened in Los Angeles, California, on Saturday, January 21. Police were initially looking for an older Asian male in connection with the crime. In a twist of fate, law enforcement officials found the suspect deceased in a van.
Huu Can Tran, a 72-year-old Asian male, is suspected of carrying out the shooting that left 10 people dead and another 10 injured. The New York Times reported that the victims had been celebrating the Lunar New Year at a dance hall in Monterey Park when he opened fire with a semi-automatic weapon. He allegedly tried to carry out a similar attack at another club roughly 20 minutes later, but the venue's owner disarmed him and chased him away.
On Saturday January 21, 2023 at 10:22 PM the suspect male/adult/Asian pictured above was involved in a shooting. Investigators have identified him as a Homicide suspect and he should be considered armed and dangerous.
Contact LASD Homicide with any information at 323-890-5000. pic.twitter.com/2gPUBBybvv

— Robert Luna (@LACoSheriff) January 22, 2023
Tran then fled in a van. The following day police officers identified and found the vehicle. They attempted to approach the van but retreated when they heard a gunshot. Police officials dispatched a SWAT team to the scene who discovered Tran dead from an apparent self-inflicted wound.
In a press briefing, Sheriff Robert Luna held a press briefing shortly after police officers recovered Trans' body. He said the police didn't have a motive for the killings and confirmed that there are no other suspects at large.
Unfortunately, this isn't the only mass shooting in the state this month. On Monday, January 23, a man opened fire at two landscaping nurseries, killing seven people and critically injuring another. The suspect, 67-year-old Chunli Zhao, is in police custody and cooperating, according to NPR. A few days before that, a reported gang-related shooting claimed the lives of six people, including an infant, in Goshen, California.
Tracking agencies recorded 42 mass shootings in 2022, making it one of the worst years on record. So far, there have been five in 2023 as of January 24.
Copyright 2023, NewsSpace.com