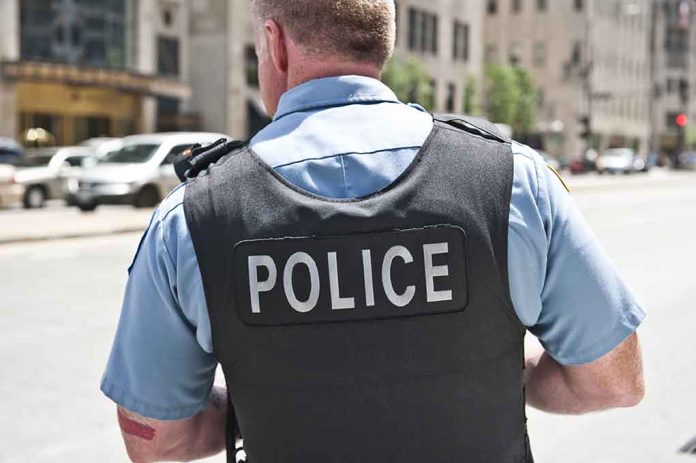 (NewsSpace.com) – The last few weeks have been rife with mass shootings. On March 27, a 28-year-old opened fire at The Covenant School, killing six people, including three children. Then, on April 10, a bank employee brought a long assault rifle, an AR-15, to work and shot his colleagues. In the end, five were dead, and another eight were injured. Adding insult to injury, the shooter live-streamed the mass casualty event.
In the aftermath, authorities identified the shooter as 25-year-old Connor Sturgeon, who worked at the downtown St. Louis, Missouri, Old National Bank. Law enforcement was called in at 8:38 a.m. and arrived on the scene just three minutes later. Sturgeon shot at the officers, who returned fire, killing him.
Sadly, Sturgeon live-streamed the event on Instagram as it happened. He captured the moment he shot his first victim after she greeted him. The footage has since been removed from the social media platform, and it's unclear how many people had viewed the footage, which is now in the hands of the police.
The deceased victims were:
Deana Eckert (57)
Thomas Elliot (63)
Juliana Farmer (45)
Joshua Barrick (40)
James Tutt (64)
A recent graduate of the Police Academy, 26-year-old Nickolas Wilt, was also critically injured in the shooting as he tried to end the shooter's rampage. He was shot in the head and remains in critical but stable condition after having brain surgery.
Officer Nickolas Wilt, a new officer to the LMPD, ran towards the gunfire today to save lives. He remains in critical condition after being shot in the head. pic.twitter.com/yPNZBfAl7I

— LMPD (@LMPD) April 10, 2023
An essay on a college website, CourseHero, indicated that he struggled to fit in. He also reportedly wrote a note to a friend and his parents, letting them know he was planning to shoot up the bank, though it's unclear when they saw the message. Yet, prior to that, there were no warning signs that he was violent; even his co-workers described him as "pretty much just relaxed" and his temperament "low key," according to ABC 7.
Copyright 2023, NewsSpace.com