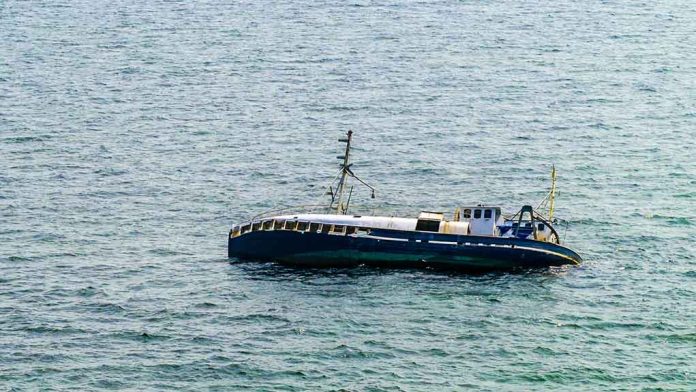 (NewsSpace.com) – On August 27, the captain of the superyacht "My Saga," a 130-footer with a Cayman Islands registry, sent out a distress signal. During its trek from the Gallipoli Peninsula to Milazzo, something went terribly wrong.
The boat was taking on water from the stern. The Italian Coast Guard made the nearly 10-mile trek to help, saving all nine passengers on board before the floating behemoth dipped beneath the waters of the Mediterranean.
The Saga sat in the water overnight, awaiting a tug boat to arrive at dawn. The little workhorse hooked up and tried to pull the ship to port, but the damage was too severe. Two liferafts, presumably empty, bobbed up and down violently as the boat's stern stood straight up in the air for its final dive to its watery grave.
The Italian Coast Guard will investigate the event, but as of now, there's no word on how or why the giant luxury liner came to such a terrible end.
In December 2021, another superyacht was in an accident off of the coast of the Bahamas. The $51 million vessel named the Utopia IV rear-ended a gas tanker, causing it the other boat to sink to the ocean floor. The yacht didn't sustain catastrophic damage. An investigation into that incident is ongoing.
Copyright 2022, NewsSpace.com