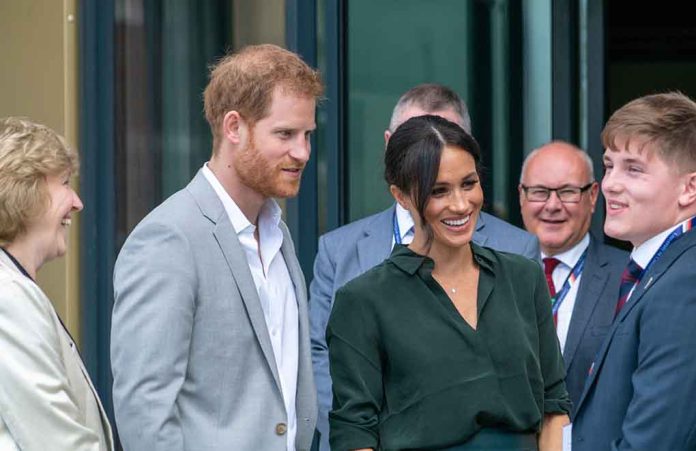 (NewsSpace.com) – Mother Nature can be a tumultuous beast from time to time. Over the Christmas holiday, Americans bundled up as temperatures plunged into frigid territory nationwide. But that wasn't the only winter event of note. Since late December, atmospheric rivers have caused massive devastation on the West Coast. A number of people have been urged to evacuate, including a well-known royal couple.
Over the last two weeks, California has experienced several storms, which have turned many cities into lakes. These rains are caused by atmospheric rivers, water vapor that travels much like a river from the tropics. They don't always make landfall, but when they do, they can potentially bring a lot of rain or snow with them.
The Golden State is now in the midst of that devastation, with more in sight. Residents of Montecito, including Prince Harry and his wife, Meghan Markle, and talk show hosts Ellen and Oprah, were ordered to evacuate on Tuesday, January 10.
Meghan and Harry are ordered to evacuate as Montecito residents are told to 'LEAVE NOW' https://t.co/Nfoo0mAdAr

— Daily Mail Online (@MailOnline) January 10, 2023
The rains, which have come at record levels (the state had been in a period of drought for four years prior), have caused massive flooding, sinkholes, and multiple accidents. As of January 11, at least 19 have perished due to weather-related incidents. Some were drowning deaths, as people were swept away by floodwaters, and others were killed by falling trees or in car accidents. The number is expected to grow as the cleanup continues. There have been numerous rescues, too. A mother and daughter were rescued by the Los Angeles Fire Department after a sinkhole opened up and swallowed their car in Chatsworth.
Governor Gavin Newsom (D) told Californians to be careful and follow orders because the damage is devastating — and it's not over. More atmospheric rivers are expected to hit the state later this week.
The state has also suffered at least $1 billion in damages so far, according to estimates. In declaring the storms an emergency situation, President Joe Biden has given California the access it needs to funding and resources.
Copyright 2023, NewsSpace.com