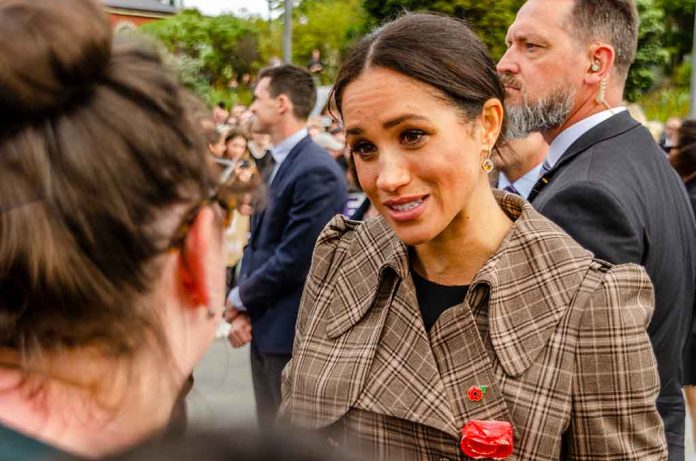 (NewsSpace.com) – There's been a lot of controversy surrounding Prince Harry and his wife, Meghan Markle. The pair have recently come forward with multiple allegations against the royal family, many of which they discussed in a recent Netflix docuseries. Others are outlined in Harry's new book "Spare," which has already hit the bookstore shelves. To promote the memoir, the Duke of Sussex went on a media tour, and there was a noticeable absence: his wife.
On January 10, "Spare" went on sale, and people picked it up in hoards. It sold 1.43 million copies on its first day alone in the United States, United Kingdom, and Canada taking the top spot for the all-time fastest-selling nonfiction book. To promote it, Prince Harry appeared on multiple networks, alone, to discuss its content.
'SPARE' HERSELF: Royal experts explain how Meghan is sending a message with her absence from Harry's "cringe-fest" memoir tour. https://t.co/Pb5egLErC4 pic.twitter.com/JaG2gGZjU3

— Fox News (@FoxNews) January 26, 2023
There are a number of theories floating around about Markle's absence. According to Express, Dan Wootton, a GB News host, said it appeared to be "the first sign of Meghan trying to distance herself from all of the collateral PR damage" the book is causing. Christopher Andersen, a royal author, has another theory. Markle is keeping her distance so as not to feed into the fodder that she's manipulating her husband, he said in a statement to Fox News Digital. Shannon Felton Spence, a royal expert, also spoke to Fox News, saying Markle was simply letting Harry have his PR day.
There has been a lot of fuss about "Spare," both good and bad. Some are happy to see the prince speak out against perceived injustices, while others say he's painting the royal family in a bad light. Among the claims, the book says that the monarchy is cold and didn't provide the prince with the support he needed and that his brother, Prince William, was violent towards him.
Buckingham Palace has not commented on the book.
Copyright 2023, NewsSpace.com