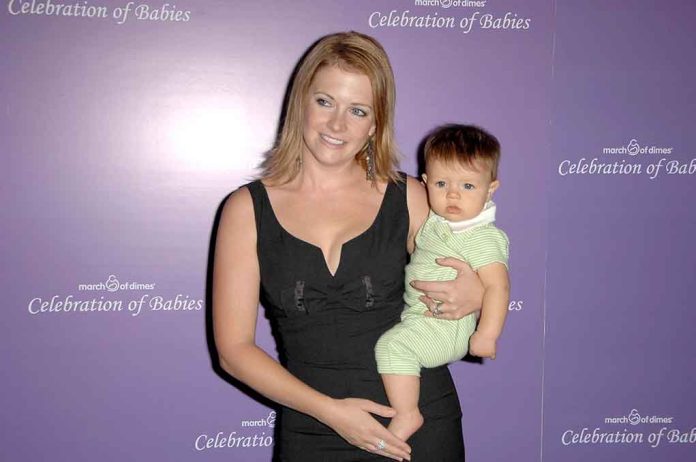 (NewsSpace.com) – On Monday, March 27, a shooter opened fire at The Covenant School in Nashville, Tennessee. Police rushed to the scene and sought out the gunman. While they were able to prevent a much larger tragedy, they were too late to save three 9-year-olds and three adults. In the midst of the incident, the school was evacuating the children, and one celebrity who encountered them stopped to help.
Melissa Joan Hart, known for her roles in "Sabrina, the Teenage Witch" and "Mellisa & Joey" was on her way to her children's school with her husband, which was close to The Covenant, when she saw kindergarteners — "tiny little kids" as she called them — crossing the street trying to escape the shooter. She detailed it in a teary Instagram post she uploaded the next day. She and her husband helped the kids reach their parents and teachers safely.
Going into today declaring that the enemy will not fear. That fear will not win! That my kids are going to head to school with love in their hearts and appreciation for every breath they take and every face they see. Hug each other a little tighter today!

— Melissa Joan Hart (@MelissaJoanHart) March 28, 2023
This is not Hart's first close encounter with a school shooting. Back in 2012, when a gunman opened fire at Sandy Hook Elementary in Newton, Connecticut, killing 20 children and six adults, the actress lived nearby. In her post, she said she didn't know "what to say" except that "enough is enough." She asked people to pray for the victims' families.
The shooter, identified as 28-year-old Audrey Hale, who went by AIdan and used he/him pronouns, was a former student of the school. She shot out the glass on one of the building's side doors and used this as a means to gain entry to the building. From there, she walked through the school and was on the second floor when police engaged and finally shot her. Hale died as a result of wounds she sustained during that firefight and reportedly left behind a manifesto.
The shooting has, of course, sparked renewed calls for debate around so-called assault weapons, with Democrats leading the charge.
Copyright 2023, NewsSpace.com