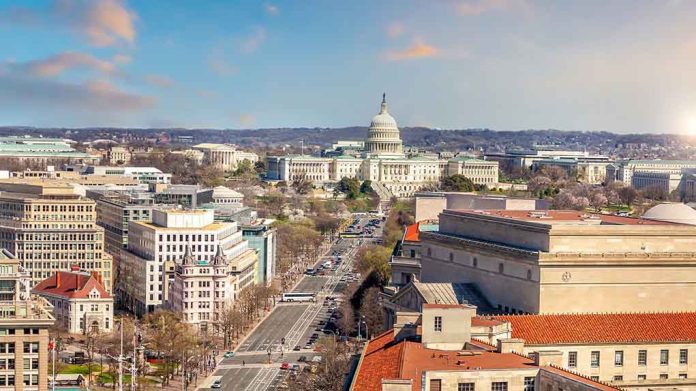 Unsettling Video Shows Woman Attacked on Metrobus
(NewsSpace.com) – Kyla Thurston was riding a Washington DC Metrobus when the unspeakable happened. She chose to ride standing up after giving her seat to a woman with small children. From her spot near the rear door, she asked some unruly teens to stop using foul language. The juveniles, and possibly some adults, went into attack mode and it was all caught on tape.
The video is difficult to watch and is censored heavily due to profanity. Thurston became a whipping post for other passengers, which may have spread past the initial group of teens. They screamed insults and threw things at her, ultimately forcing her off the bus. The battered woman's only response was prayer.
A woman who filmed the last part of the incident told Fox 5 she wanted to help but was afraid for her safety. Instead, she recorded the incident in hopes it might help later. She says the kids were out of control and that some even put their hands on Thurston's neck to choke her.
The video ends after the bus driver pulls over and the doors open, and the teens can be seen dragging the woman onto the sidewalk. The Metro Transit Police are investigating the incident and asking anyone with information to come forward.
Copyright 2022, NewsSpace.com