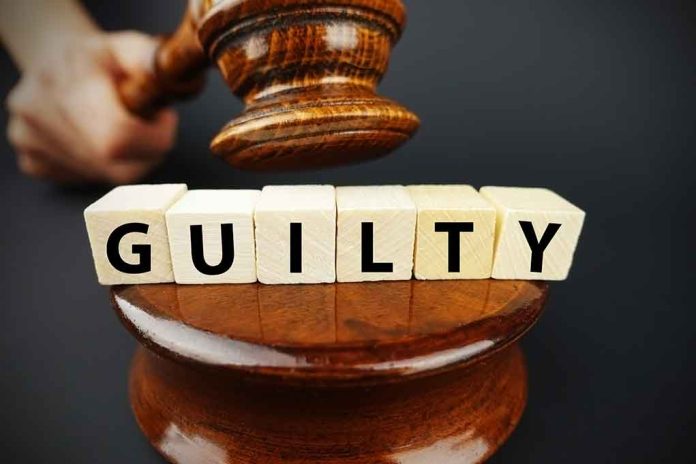 Oath Keepers Leader Convicted of Seditious Conspiracy
(NewsSpace.com) – In what may be the most significant case to date related to the US Capitol breach on January 6, 2022, a federal jury returned guilty verdicts against the leader of the Oath Keepers for seditious conspiracy, among other charges. Elmer Stuart Rhodes III, 57, of Granbury, Texas, spent eight weeks on trial and waited three days for the jury's deliberations to learn he could spend a good portion of his future behind bars.
A Strong Case
The government showed the jury beyond a reasonable doubt that the attack on the Capitol was far more than a spontaneous eruption of unruly protesters. In the weeks leading up to the event, Rhodes coordinated with chapters across the country to organize the assault. What unfolded for the public on live television was the tip of the iceberg; Rhodes and the Oath Keepers were the menacing force beneath the waves.
According to the Justice Department's (DOJ) official statement on the case, Rhodes remained outside the building to coordinate forces in and around the area, as well as "quick reaction forces" waiting at the edge of the city to transport firearms and ammo to the scene. Prosecutors showed that at the site, the insurrection was far more organized than it appeared, highlighting the Oath Keepers arriving on the scene and climbing the building's step in a "stack formation." The group was prepared and willing to use whatever means necessary to stop the peaceful transfer of power.
The Charges
While many people arrested for their roles that day earned misdemeanors for trespassing and other minor offenses, the list of charges against Rhodes could put him in prison for a very long time. The seditious conspiracy count comes with a statutory maximum 20-year sentence. The jury also found him guilty of tampering with documents or proceedings and conspiracy to obstruct an official proceeding, both of which also carry 20-year maximums. Fines and restitution could also come into play.
There's no word yet on a sentencing date.
Rhodes wasn't alone at his trial. Kelly Meggs, the leader of the Florida Oath Keepers, will also do time for conspiracy to obstruct an official proceeding and other related charges. Three other members, Kenneth Harrelson, Jessica Watkins, and Thomas Caldwell, are also guilty of related felony charges.
An Ongoing Investigation
Attorney General Merrick Garland made it clear in the statement that the Justice Department remains vigilant in its efforts to hold accountable those who would assault not just an American institution, but democracy itself. After more than 900 arrests in nearly all 50 states, the investigation is still ongoing.
Copyright 2022, NewsSpace.com