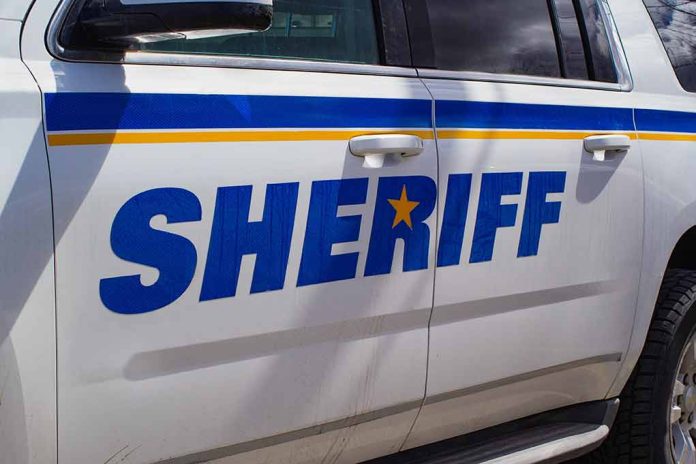 (NewsSpace.com) – In most states, sheriffs are elected officials, voted into office by people who believe they can get the job done. So when they are accused of crimes, it can come as a shock to the community. This situation recently happened in Clay County, Mississippi, where Sheriff Eddie Scott is facing serious allegations.
In 2012, Sheriff Scott was elected into office, and almost immediately, he faced accusations that he forced women into sexual relationships. One of the first victims to come forward said he drove her out to a hog farm at least five times to engage in relations — against her will. She was one he helped put in jail. However, when she presented evidence, Clay County officials reportedly did nothing. No investigation was ever done, either, not even by the former sheriff, Laddie Huffman, who was aware of them.
Another woman says Scott forced her into sex while she was serving time in jail. That allegedly lasted eight months. Yet, she was reportedly framed for another crime when she spoke out about her treatment after completing her sentence, retaliation for smearing his name.
These are just two of the many accusations against the sheriff. In 2021, the FBI got involved, though no charges have been filed. None of the officials who are supposedly aware of the allegations will comment on the matter.
Other women have said Scott retaliated by firing their significant others when they refused to engage in a relationship with him. Reportedly, he sexually harassed them, sending unwanted messages commenting on their bodies.
Caitlyn Wilson, a former employee, is suing Scott for sexual harassment after seeing nothing else done about his alleged behavior. She references texts degrading women and details an unwanted incident where he rubbed his crotch on her. "I was just so shocked and surprised," she said, "because he was my boss."
Wilson's case goes to trial in 2024. Scott denies the allegations and is confident that voters will reelect him in the August primaries.
Copyright 2023, NewsSpace.com