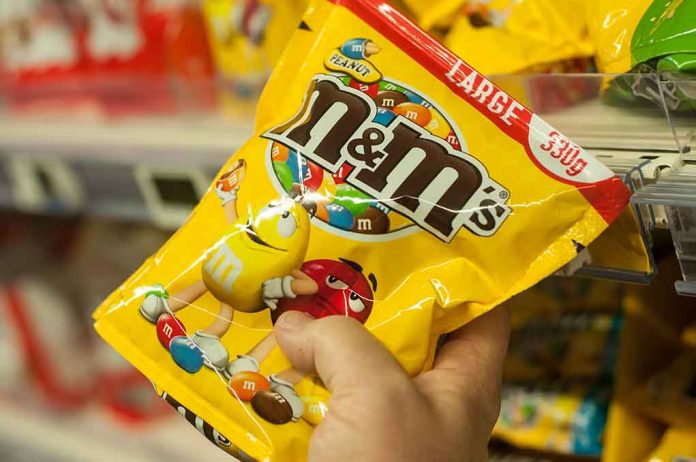 (NewsSpace.com) – When it comes to candy, very few are more recognizable than M&Ms. Colorful, sassy characters served as the "spokespeople" for the popular candy-coated chocolates until recently when they announced they were taking an "indefinite pause" in January. However, that seems to have been nothing more than a marketing ploy, as the animated candies have made a dramatic return at Super Bowl LVII.
In 2022, Mars Wrigley faced backlash when it said it was redesigning the M&M characters to be more "inclusive." That came not only with some physical makeovers but also personality changes. At the time, Anton Vincent, the president of Mars Wrigley North America, said this was to be increasingly "representative of our consumer" in a statement to CNN. David Camp of the marketing company Metaforce echoed that sentiment, saying it's important for brands "to continuously reinvent [themselves] to remain relevant."
As a result, there was a bit of controversy surrounding the new looks, which featured subtle changes to the M&M mascots' shoes. For example, the brown candy no longer wears stilettos, instead opting for more comfortable pumps, and the green mascot ditched her boots for sneakers. Orange is no longer in danger of tripping as his shoes are now tied, and Yellow and Red finally got laces in their footwear.
The cast of candy characters at @mmschocolate has undergone a makeover that brand executives say better reflects the diverse and nuanced world of its fans, a progressive move that could nonetheless smooth the edges of its most provocative work. https://t.co/lejmDxpY2l

— Ad Age (@adage) January 20, 2022
As a result of the changes, the company was accused of going "woke," but instead of taking offense, Mars Wrigley ran with it. Then, they introduced actress Maya Rudolph as the company's new spokesperson and let her run haywire with a new brand, "Candy Coated Clam Bites," complete with a weird commercial.
I knew it, this is definitely a stunt after all. pic.twitter.com/20YwovCydr

— BluetheTwittingFortune (@BPhonetune) February 13, 2023
Finally, Rudolph was interrupted by a press conference held by the mascots taking back their rightful place as the spokescandies. It seems now they're back for good — complete with their new shoe and personality makeovers.
Copyright 2023, NewsSpace.com