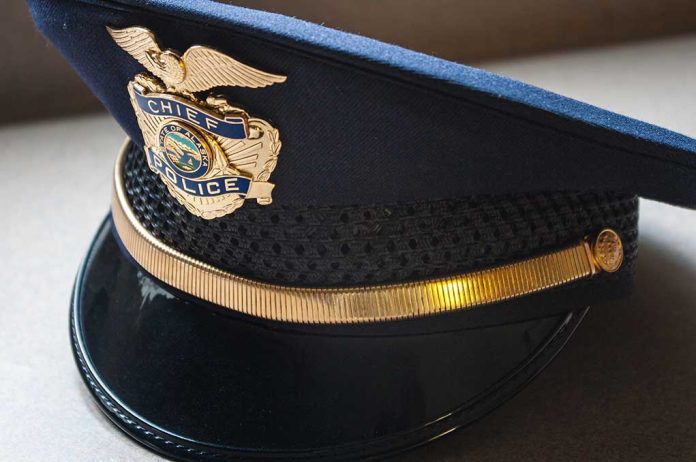 (NewsSpace.com) – Moscow, Idaho, was rocked to its core on Sunday, November 13, when four college students were stabbed to death in the home they were renting off campus. It's been just about a month since the crime occurred, and there seemingly hasn't been much movement on the case. James Fry, chief of the Moscow Police Department, recently took time to sit down with Fox News and discuss the case.
An Emotional Interview
On Tuesday, December 6, Chief Fry sat down for an exclusive interview with Fox News Alexis McAdams, where he talked about the details of the case — as much as the police department was willing to share so as not to compromise the investigation. The host asked Fry about his personal connection to the case, and that's when he got emotional.
Tearing up, the police chief said when they investigate crimes like these, they don't "just turn it off." Fry is a father of daughters, so he can empathize with how the parents must feel. He acknowledges that "it's tough," but says the department is "going to continue to push forward" with the investigation.
Here's What We Know
Fry said authorities have not yet recovered the weapon used in the crime, believed to be a "fixed-blade knife." Worse yet, they don't even have a suspect. However, tips have recently come in, leading police to believe that a person or persons in a white 2011-2013 Hyundai Elantra may be able to provide critical information.
The victims' parents are starting to get antsy with how the investigation is proceeding. In fact, Steve Goncalves, father of victim Kaylee Goncalves, says the lack of communication has led to the loss of confidence. He says there are more questions than answers.
This Case Won't Go Cold
Despite the lack of weapons and potential suspect or suspects, Chief Fry insists "this case is not going cold." In fact, there's reportedly a lot of information the police aren't revealing at this point. Fry said this is being done purposely to protect the case's integrity.
Fox News host Martha McCallum asked McAdams about the status of the investigation and whether she thinks the police have a handle on it or if they're essentially grasping at straws. McAdams responded how authorities on the case confirmed to her they have a lot of information and a "pretty good timeline" that is helping them piece together the more intricate details.
For now, the authorities say to have patience and let them sort through all of the evidence and tips.
Anyone with any information is asked to call the tip line at 208-883-7180 or email [email protected].
Copyright 2022, NewsSpace.com