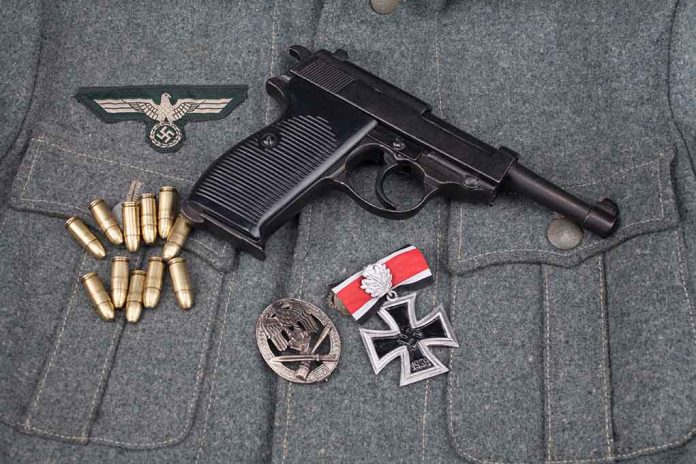 (NewsSpace.com) – Pink Floyd is arguably one of the most iconic bands of all time. Bandmates Roger Waters and David Gilmour enthralled fans with top hits like "Wish You Were Here," "Time," and "Another Brick in the Wall (Part II)." Waters, who left the band in 1985, however, has proven to be a controversial figure. He recently made headlines again for a costume he wore.
On May 17, the 79-year-old Waters performed in Berlin, Germany. He caused a bit of outrage when he pranced around on stage, seemingly donning an SS uniform in support of the Schutzstaffel, a paramilitary organization that operated under Adolf Hitler's rule from the 1930s to the 1940s. He also held a fake gun and shot it into the audience.
The backlash was swift, with people calling him out for perceived anti-Semitism, particularly for displaying Anne Frank's name. Shireen Abu Akleh's name was also showcased, with "being Palestine" listed as her crime. Akleh was reportedly targeted by the Israeli Defense Forces (IDF), a claim it strongly denies. The Jewish community was quick to point out how problematic the inclusion of both was. The Israeli Foreign Ministry tweeted about the concert, accusing Waters of "desecrating" Anne Frank's memory, as well as "the 6 million Jews murdered in the Holocaust."
Waters vehemently denies supporting Nazis and made his intentions clear in a Facebook post to his official account. He calls out the "bad faith attacks," saying they're merely a way to "smear and silence" the singer. Instead, Waters says the scene is "quite clearly a statement in opposition to fascism, injustice, and bigotry in all its forms."
The Berlin police don't see it that way, though, if the recent investigation into the singer is any indication. They've launched a probe into what they call "incitement of the people."
This is hardly the first time Waters has been the center of controversy. Last October, he said his name appeared on a "kill list" that Ukraine supported and has spoken out against the West for providing the war-torn country with aid.
Copyright 2023, NewsSpace.com