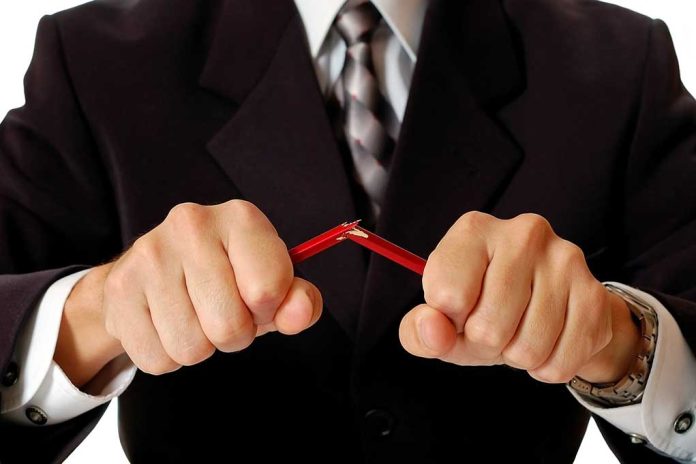 Elon Musk Cuts Free Lunch From Employees' Benefits
(NewsSpace.com) – Elon Musk's takeover of Twitter was anything but ceremonious for the company's employees. After firing top executives, the billionaire fired half of the workforce. He also ended the company's remote work policy and eliminated rest days. That's not all he did.
On November 13, Musk announced he was ending free lunches for employees. According to Business Insider, he claims occupancy in the company's San Fransisco headquarters was so low, there were more people preparing food than eating it. Because of the circumstances, he figured the cost of each meal at more than $400.
Especially bizarre given that almost no one came to the office. Estimated cost per lunch served in past 12 months is >$400.

— Elon Musk (@elonmusk) November 13, 2022
In a separate tweet, Musk lists Twitter's annual food cost at $13 million, while average occupancy was at about 10%. He says they don't make dinner because nobody is left in the building at all.
False. Twitter spends $13M/year on food service for SF HQ. Badge in records show peak occupancy was 25%, average occupancy below 10%.

There are more people preparing breakfast than eating breakfast.

They don't even bother serving dinner, because there is no one in the building.

— Elon Musk (@elonmusk) November 13, 2022
One former employee fired back, claiming Musk is lying. Tracy Hawkins, who claims she ran the program, said the average cost of breakfast and lunch per employee was $20 to $25 and that occupancy in the offices was anywhere from 20% to 50%.
Musk has a difficult task trying to make the tech company profitable. In 2021, the company reported a loss of $221 million. In order to do that, the billionaire needs to make cuts. Some of the cuts seem to be more painful than others.
Copyright 2022, NewsSpace.com