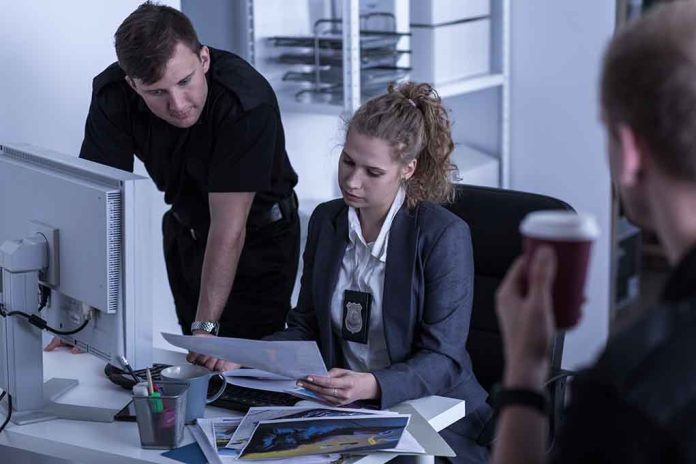 (NewsSpace.com) – On Monday, March 27, a shooter, later identified as 28-year-old Audrey Hale, opened fire at a Tennessee school, killing three children and three adults. In the days following the tragedy, law enforcement investigated the perpetrator in hopes of finding a motive.
On Monday, April 3, authorities issued a press release that revealed their investigation determined that Hale worked alone. In addition, she had planned the shooting for months, and while they don't have a concrete motive, they suspect that she may have had "some resentment for having to go to that school," according to Newsmax.
The statement also contained a list of evidence that investigators recovered from searching Hale's home and vehicle. Among the 47 items were journals that outlined her plans "to commit mass murder." The entries were made over a period of several months. Additionally, they found yearbooks from The Covenant School, two shotguns, laptops, and cell phones. They also found a suicide note, but its contents have not been revealed.
Suicide Note, Guns Found in Home of Nashville Shooter https://t.co/KAkNVO7HRe via @newsmax

— Chris 🇺🇸 (@Chris_1791) April 4, 2023
Hale had previously purchased seven weapons legally from several different stores in the area. Three of them were used in the shooting, while another was sold.
In order to gain access to The Covenant School, Hale shot out the glass on a side door and used that to enter. She then shot three 9-year-old children — William Kinney, Evelyn Dieckhaus, and Hallie Scruggs — and three staff members before police shot and killed her.
Law enforcement was quick to respond to the 911 call, arriving on the scene just minutes later, and killed Hale during a gunfight about 14 minutes after their arrival. Both officers involved in the shooting, Michael Collazo and Rex Engelbert, discharged four rounds each.
In the aftermath, it came to light that Hale's parents revealed she was under a doctor's care for an "emotional disorder," and they were unaware that she had so many weapons. They said believed she had no business owning them.
The investigation is ongoing.
Copyright 2023, NewsSpace.com