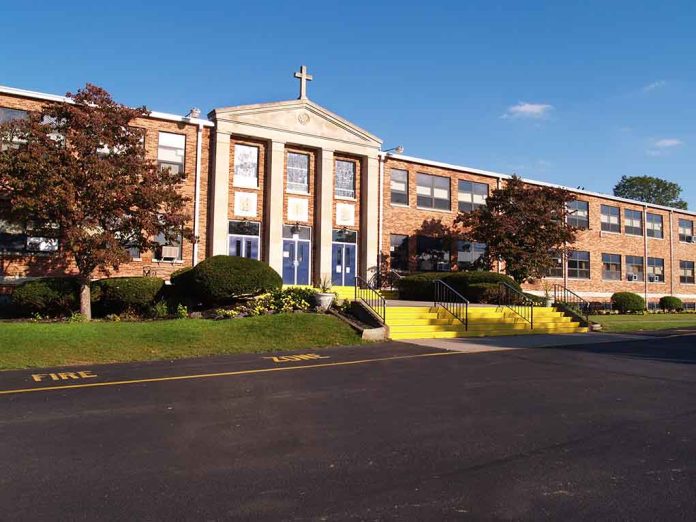 (NewsSpace.com) – Unfortunately, school shootings are not all that uncommon anymore. So far this year, there have already been at least 17, according to The Washington Post. The latest occurred on Monday, March 27, when a shooter opened fire at a Christian school in Nashville, Tennessee. In the days after, more information has come to light, including the weapons involved in the mass casualty event.
The Shooting
On March 27, 28-year-old Audrey Hale left home and headed out the door with a bag but dismissed her parents when they asked what was inside. Around 10 a.m., Hale arrived at The Covenant School and shot her way through a glass side door, crawling through the broken sections to gain entry. Minutes later, six people were dead.
William Kinney, Evelyn Dieckhaus, and Hallie Scruggs, all 9 years old, perished in the shooting. Substitute teacher Cynthia Peak, 61; head of school Katherine Koonce, 60; and custodian Mike Hill, 61, were the other three victims, according to a Metropolitan Nashville Police Department (MNPD) media release.
Police responded quickly to the mass casualty, wasting no time engaging the shooter and fatally shooting her before she had a chance to do more harm. Officers Rex Engelbert and Michael Collazo, who has been on the MNPD force for four and nine years, respectively, are credited with taking Hale down just 14 minutes after the initial 911 call.
The Weapons
After shooting Hale, police officers recovered three weapons: a handgun, a Kel-Tec SUB 2000, and an AR-15, the latter of which are both assault-type weapons. Later, when authorities carried out a search warrant at her home, they found even more weapons, including two shotguns.
A dive into Hale's history showed she purchased seven weapons between October 2020 and June 2022. All of the purchases were legal. It's believed she sold at least one, based on what authorities garnered from interviewing her parents, who revealed that she was under a doctor's care for an emotional disorder and didn't think she should own guns.
Additionally, during the search, law enforcement found a lot of other evidence that linked Hale to the crime and painted a picture of a premeditated plan to carry out a shooting not only at the school but also at another nearby location.
Authorities are not clear on what Hale's motive for the shooting was but pointed out the fact that she was a prior student at the school. It's likely more information will emerge as the investigation continues.
Copyright 2023, NewsSpace.com