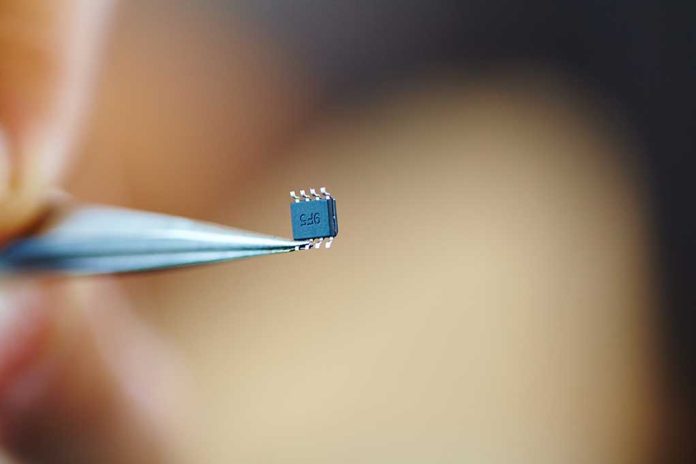 New York Announces $100B Computer Chip Factory
(NewsSpace.com) – The Chips and Science Act of 2022 is a major investment in American technology and manufacturing. The bipartisan bill is part of an effort to put the US on the global map as the producer of the world's highest-quality semiconductors. With the $52 billion in subsidies came immediate takers, and the state of New York just announced one company will build a site the size of 40 football fields just north of Syracuse.
Microchips may be tiny, but they play a massive role in keeping our lives running.

It's time to once again make America a leader in semiconductor production. With @MicronTech coming to Central New York, bringing 50,000 jobs and billions of dollars in investment, we will. pic.twitter.com/Rv0j2IbIEc

— Governor Kathy Hochul (@GovKathyHochul) October 5, 2022
On October 4, processing giant Micron announced a giant chip manufacturing plant in Clay, about 20 miles south of Lake Ontario. The massive complex will cost about $100 billion over 20 years' worth of building and expansion. According to The New York Times, Micron CEO Sanjay Mehrotra said the CHIPS Act was definitely the catalyst that allowed the company to bring its project to Upstate New York.
The outlet reports how Senator Chuck Schumer (D-NY), who helped champion the bill, said although the US leads the world in semiconductor research, manufacturing isn't quite up to par. The senator believes the CHIPS Act and the new plant in his home state prove the country can reverse course. Schumer also applauded the tens of thousands of jobs both building and staffing the project will create.
New York will pitch in $5.5 billion to the project, the largest subsidy in state history. Governor Kathy Hochul applauded the plan, telling reporters she grew up in Buffalo and witnessed first-hand the decline of manufacturing in the upstate region. She's hopeful for Micron's investment, the largest private spend in state history, to turn the tide.
Copyright 2022, NewsSpace.com