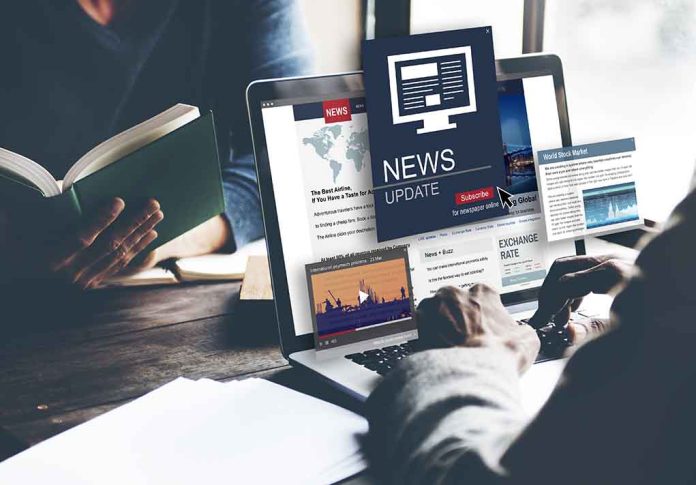 (NewsSpace.com) – New crews have to be prepared for the element of surprise when they're dispatched to cover a story. One crew recently witnessed a shooting at a homeless camp in Portland, Oregon, while reporting on a completely different issue.
On Tuesday, February 7, a team from the KGW local news network became an unlikely witness to an altercation that turned violent. Photojournalist Ken McCormick and reporter Blair Best were onsite in the city's St. John's neighborhood when two men began violently fighting. When a gunshot went off, the team, along with other neighbors in the area, called 911 to dispatch authorities to the scene. However, when police arrived, neither man was to be found, and none of the witnesses would speak to officers.
This story has everything: while @blairgbest is on-site reporting on one of the most notorious homeless camps in Portland, a fight breaks out and someone pulls out a gun and shoots. The other part of the story: near the camp is where the Belmont Goatshttps://t.co/6uZwd4TAMF

— PDX Real (@PDXReal1) February 8, 2023
The St. John's neighborhood has been designated a "hot spot" by police, and officials previously posted an evacuation notice giving campers 72 hours to clear the spot to make way for a more permanent solution.
Portland has a serious homelessness problem, to the point that the state plans to set up "safe rest villages," something City Commissioner Dan Ryan (D) has been trying to achieve for years, but couldn't because of bureaucratic red tape. In 2022, Mayor Ted Wheeler (D) paved the way for Ryan to make more headway by implementing an emergency ban on homeless encampments running along dangerous roads.
In total, Ryan plans to erect six of the villages. Some are currently open, but roadblocks have prevented the city from establishing the rest. He recently appeared on the "Straight Talk" podcast to discuss the plans and said he hopes to have the villages — one will be an RV park — all operational by the end of this year.
As for the camp spot where the shooting took place, KGW reporters spoke with some of the people who live there. One unnamed woman said that despite the planned village, "they don't help out the people here." She further said she hasn't been offered a spot in the village but would accept if city officials reached out.
Copyright 2023, NewsSpace.com