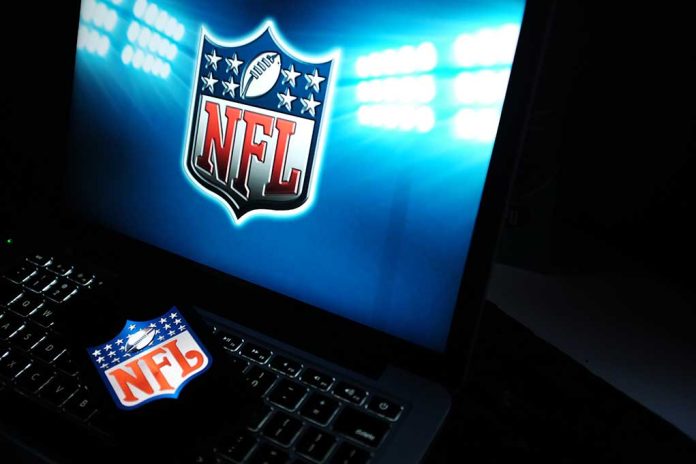 (NewsSpace.com) – As a major sports organization, the NFL documents its games, and this includes the shots of the sidelines and crowds, capturing players, cheerleaders, and fans. These films are used to create reels for news outlets. However, someone is now alleging the league keeps a database that contains lewd shots of women.
On February 28, The Wall Street Journal reported that a temporary worker, Victoria Russell, filed an employment discrimination lawsuit against the NFL. The main issues she documents are a lack of raises and promotion opportunities as well as a denial of a dedicated workspace. Russell also claims she was wrongfully terminated.
However, the lawsuit has one unusual accusation. She alleges that the league and its production arm, NFL Films, maintain a database of women, cheerleaders, and fans. The images include labels such as "cheerleaders (sic) rear end" and "cleavage shot."
Inside an employment discrimination lawsuit against the NFL, there's a sensitive allegation: that NFL Films catalogs lewd shots of women—fans and cheerleaders—at games.

With @louiseradnofsky: https://t.co/V0MBSjsTZQ

— Andrew Beaton (@andrewlbeaton) February 28, 2023
Russell says there was a chat room log of timestamps where employees tagged sexualized images of women. According to the lawsuit, it includes about "14 pages of sexually degrading remarks" about them.
A spokesperson for the NFL, Brian McCarthy, said the images contain such labels and are marked sensitive, so they aren't used in future films. Further, he alleges that Russell didn't have access to the database as it wasn't part of her job duty.
The NFL also strongly disputes the accusations Russell levied against it. Those familiar with the inner workings of the league say she was a contract employee, and her performance didn't match up to that of her co-workers.
The allegations of the lewd photos come at a time when at least one team is under fire for reportedly creating a toxic work environment. The Washington Commanders have faced backlash for its treatment of cheerleaders, as well. It was reported that the video production workers were told to create a video of the women specifically for Dan Snyder, the team's owner, without their knowledge. The treatment of the cheerleaders was also the subject of a 2022 House committee report.
Copyright 2023, NewsSpace.com