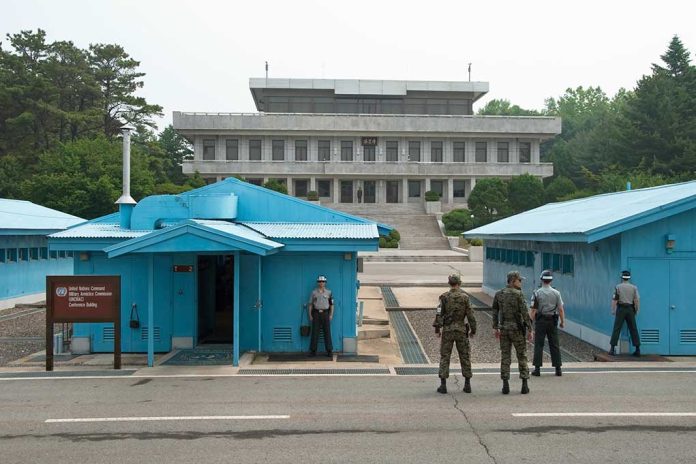 (NewsSpace.com) – In July, Army Private Travis King was released from a South Korean prison and, with a military escort, was supposed to head back to the United States. Instead, he joined a civilian tour, taking a border tour at the demilitarized zone's Joint Security Area between the two Koreas. When he saw an opportunity, he absconded over the border into North Korea, illegally entering the country. After several months of back and forth, King is now back in the US.
Initially, the US tried to communicate with the Democratic People's Republic of Korea (DPRK), but to no avail. Rather, Sweden's officials got involved in the negotiations and were instrumental in securing King's release. They also transferred the AWOL soldier to the Chinese border, where he was placed in American custody with Nicholas Burns, the US ambassador to China, and Department of Defense officials.
According to The Associated Press, US officials figure that the DPRK realized that King had very little knowledge and, therefore, little value in keeping the 23-year-old and instead released him. The Biden administration revealed that it made no concessions to North Korea to secure the soldier's release.
From China, King was flown back to South Korea and then to San Antonio, Texas, where he landed on Thursday, September 28. There, he's expected to receive medical care, including post-isolation support activities (PISA), to address any PTSD and reacclimate to being back in the US.
It's not clear whether King will face any legal troubles in the US. Right now, according to Army spokesperson Bryce Dubee, the Army is focusing on "ensuring the soldier's well-being and privacy."
It's also unclear exactly why King absconded, though North Korea has alleged it's because he was "disillusioned about the unequal US society" and was harboring "ill feeling against inhumane maltreatment and racial discrimination" within the military branch, a claim the US has yet to verify.
King was in South Korea as part of the Pentagon's Korean Force Rotation.
Copyright 2023, NewsSpace.com