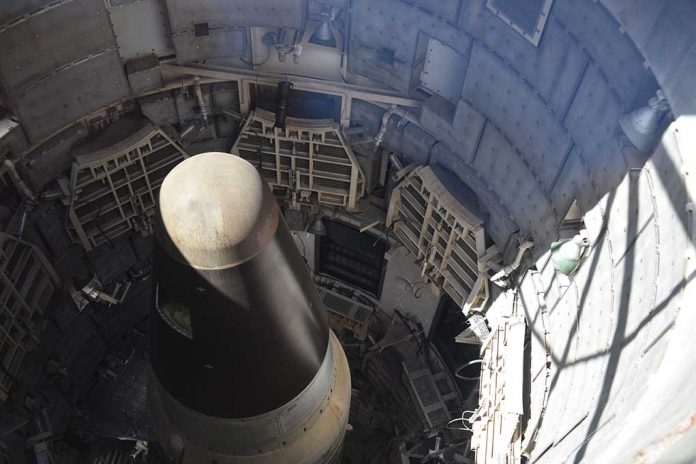 North Korea Is Using a Blackmail Policy Regarding Missile Tests
(NewsSpace.com) – North Korean President Kim Jong-un maintains a nominal presence on the world's diplomatic stage. His country stands as an outlier with little interest in engaging with other nations, and he is a known hermit who often issues threats. Rather than try to make peace with the world, the authoritarian ruler continues to threaten global stability with his ongoing efforts to acquire weapons of mass destruction.
On September 25, North Korea launched a ballistic missile into the East Sea. South Korean military officials believe the device was a short-range KN-25, similar to a Russian Iskander. The bulky rocket has a range of about 235 miles. The country began testing the projectile's design in 2019, with multiple launches over the years. However, the timing of this test may have far more serious implications.
North Korea's Missile Tests Are Part of a Political Warfare and Blackmail Strategy – 19FortyFive https://t.co/5eseRXubr1

— Dr. Mark P. Barry (@DrMarkPBarry) September 25, 2022
South Korea's Joint Chiefs of Staff (JCS) believe the launch was a show of force in advance of US Vice President Kamala Harris' planned visit to the region. They also believe Pyongyang is unhappy with the local port of call of the USS Ronald Reagan carrier strike group, currently in the East Sea to run joint maritime exercises with the South Korean navy.
Without a foreign policy to fall back on, Kim must rely on blackmail. The missile test, while not a direct threat to the US or its allies, sends a message to the West that North Korea's military means business.
Copyright 2022, NewsSpace.com