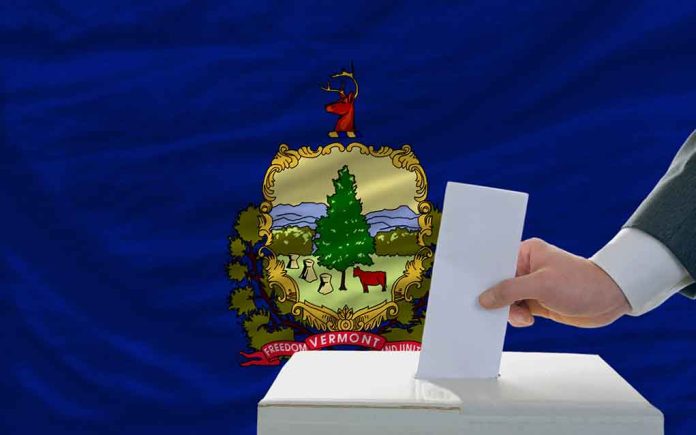 (NewsSpace.com) – Democrats have long been pushing to lower the voting age to give younger generations more say in elected leadership. They've tried to push legislation and enact amendments that would lower the age from 18 to 16, to little avail. There's even a movement, Vote16USA, dedicated to the cause. Now, they've been successful —in one town at least.
In the small Vermont town of Brattleboro, teenagers aged 16 and 17 will now be able to go to cast their ballots for their local representatives due to a charter change. In June, the state legislature, controlled by Democrats, overrode Vermont Governor Phil Scott's (R) veto of the measure. In his message, he noted that while it's "important to encourage young Vermonters to have an interest in issues" affecting them, he doesn't favor a lower voting age.
Scott has vetoed the changes several times, including when Brattleboro voters first approved it in 2019, saying that it blurs the state's definition of adulthood. This year, House members voted 111 to 36 to overturn it.
The charter change will affect more than just the voting age. It will also afford 16- and 17-year-olds the opportunity to run for local political positions, including on the local legislative body, the selectboard. They will be restricted—until age 18—from voting in elections at the state and national level. Their voices would also not be heard in school board elections.
As expected, Democrats were overjoyed with the win. State Rep. Emilie Kornheiser (D) says the state is "aging" and bringing "youth into that process so they can learn the skills and practice" will strengthen the communities and the ties citizens feel to them. Several states have movements in motion to achieve what Brattleboro has.
There's a lot of pushback, too, especially from those who believe that teenagers at that age don't have the maturity to make such decisions and shouldn't be part of the process. Republican presidential candidate Vivek Ramaswamy has even proposed raising the voting age because of this.
Copyright 2023, NewsSpace.com