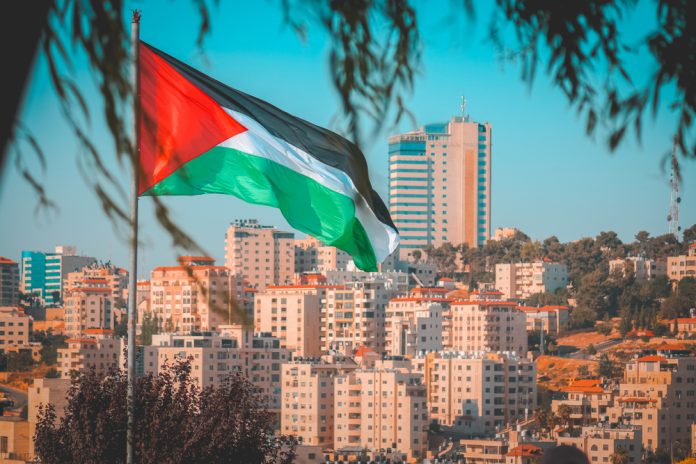 (NewsSpace.com) – There's been a lot of tension in the Middle East, particularly between Palestine, Israel, and Saudi Arabia. Israel and Palestine regularly clash over the occupation of the West Bank. President Joe Biden's administration is working on a megadeal that includes a peace agreement between Israel and Saudi Arabia. However, the Palestine Authority (PA) is making demands.
The megadeal that's purportedly in the works is aimed at normalizing relations between Arab nations and Israel. Currently, Saudi Arabia doesn't recognize the Jewish state, and it hasn't since it established independence in 1948. However, in recent years, tensions have begun to thaw, particularly as the two have recognized Iran as a common threat. But opening relations with Israel requires participation from Palestine, too. A lack of showing could hinder the deal, which would be a major foreign policy win for President Joe Biden.
Several years ago, Saudi Arabia halted funding of the Palestinian Authority. The PA wants this financial support resumed, a move that, according to The Wall Street Journal, Saudi Arabia is open to. Crown Prince Mohammed bin Salman initially brought up the prospect of resuming aid in April. That's just the start. The Palestinian Authority also wants Israel to make concessions in regard to the West Bank, changing the status of certain areas, which would give Palestinians more civilian control in Area C where it has none.
The PA also wants the United States to reopen the Palestinian Consulate in Jerusalem, which Biden has previously vowed to do, and for Saudi Arabia to establish one in Israel's capital city as well. The United States is aware of the demands.
Israel is not likely to get through the deal without having to make its own concessions. However, such a treaty between the two nations is likely to take some time to hammer out, though the Biden administration is hoping to achieve it by the end of the first quarter of 2024. After this point, Biden will need to focus on his upcoming presidential campaign.
Copyright 2023, NewsSpace.com