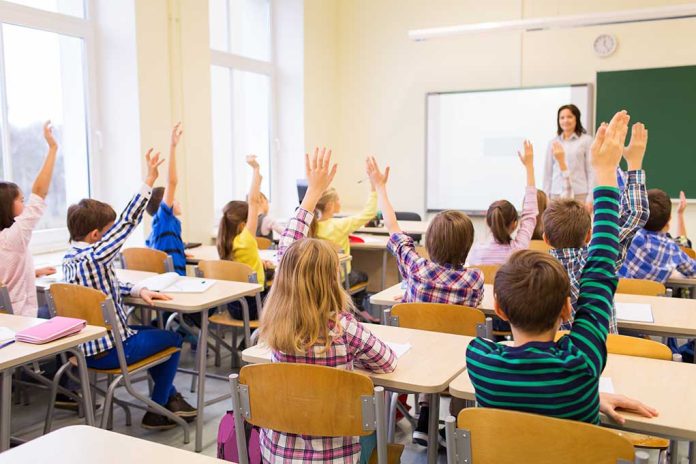 (NewsSpace.com) – Graphic novels are a popular genre of books that children and adults both like to read. Pictures bring the stories to life in comic form. However, just like with regular books, some of these novels have sensitive material that's inappropriate for minors. Now, parents in Hillsborough County, Florida, are calling out one specific book and asking the school district to do something about it.
On April 4, during a school board meeting, Kelly Carling, a member of Moms for Liberty, brought up the graphic novel "Assassination Classroom." The premise of the story, which has been turned into an anime series and a film, is that students have to "kill" their teacher, an alien that will destroy the entire world if they don't.
The Epoch Times reported that she pointed out several subject matters that are inappropriate for school-age children, including "very violent and disturbing scenes" that involve suicides, child trafficking, and school shootings.
"You are about to access material that may contain content of an ADULT nature," the content warning advises. "If you are under the age of 18,…or if it is illegal for you to view these materials, please exit now." https://t.co/fbEoQenfUy

— Moms for Liberty – Hillsborough County FL (@M4LHillsborough) April 7, 2023
Another concerned parent, Julie Gebhards, said the book's theme is "disturbing in light of the prevalence of school violence," according to The Florida Standard. Gebhards has since pulled her children out of the district after discovering the types of books available to children.
The district wasn't particularly helpful in this instance, either. In order to have a book removed from the libraries and reading lists, parents have to go through what's known as the "challenge" process. Forms can be picked up and submitted at schools, but the process can take months. And during this time, the book remains on the shelves for others to check out.
Cassandra Palelis, the Florida Department of Education press secretary, referred The Epoch Times to F.S. 1006.28(2)(a)1, which outlines the district's responsibility in the content that's made available to students in a classroom or library. Then, there's the Florida Obscenity Statute, which prevents the distribution of specific material — those containing "obscene, lewd" material — to minors.
Not all parents are against the graphic novel, though. Some believe that parents should be able to opt their own children out of specific books rather than apply a blanket ban.
Copyright 2023, NewsSpace.com