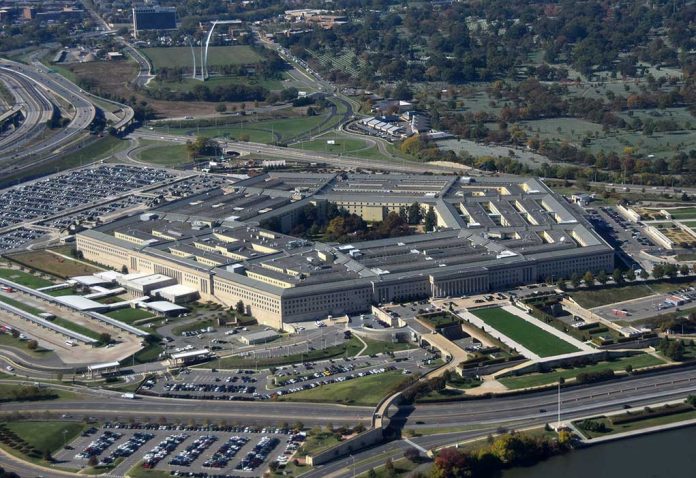 (NewsSpace.com) – Last week, a Chinese balloon floating across the United States drew a lot of attention. It was eventually shot down on Saturday, February 4, over the coast of the Carolinas. Its presence sparked concerns about how much information it was able to gain during its multi-day excursion. Then came a bombshell. This wasn't the first time a Chinese spy balloon had taken such a trip.
Defense officials revealed that there had been multiple intrusions during the Trump Administration and they went undetected. This, of course, set Democrats off, who quickly jumped to President Joe Biden's defense in letting the balloon travel unimpeded for several days. However, that bubble was short-lived. One unnamed official who spoke to The Wall Street Journal noted that "this information was discovered after the prior administration left," a key detail left out of the initial statement.
When asked to identify the official who made the misleading comments, the Pentagon refused. It also declined to say whether the person was an appointee.
Pentagon refuses to identify the "senior defense official" who misled reporters about the 3 China balloon intrusions under Trump.

A spokesperson won't disclose because briefing was on background. Also won't say if the official is a political appointee. https://t.co/T3nlriSSHC

— Chuck Ross (@ChuckRossDC) February 6, 2023
Republicans are pointing to this as just another example of Biden's lack of transparency, even though he promised Americans he would be upfront when he was in the White House. According to the Free Beacon, the Biden administration didn't disclose the information because of Secretary of State Antony Blinken's upcoming trip to the Asian nation.
Conservatives are also upset that it took the government days to shoot the balloon down. Republican Rep. Mike Turner of Ohio said Biden let the balloon "go across our most sensitive sites," a reference to the various military bases it flew over during its cross-country journey. Defense officials said they wanted to avoid the "undue risk" of shooting it down over land and scattering debris across a wide radius.
Chinese spy balloons, which combine old technology with modern communications, have been in operation for several years and have been spotted across five continents.
Copyright 2023, NewsSpace.com