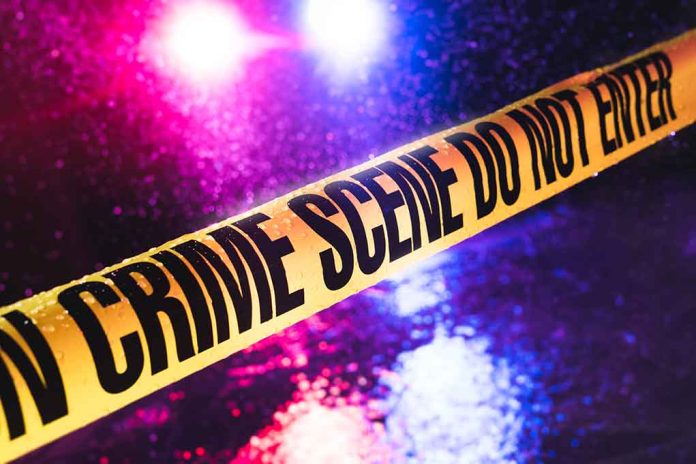 (NewsSpace.com) – Murder is an atrocious crime, no matter the perceived motive behind it. There are some that law enforcement treats more harshly than others, particularly if they involve children or hate crimes. Police have taken two suspects into custody in the death of a Louisiana handyman that they say was targeted simply for the color of his skin.
On April 10, 66-year-old Lawrence Herr was gunned down from behind while he was installing a mailbox in Kenner, Louisiana. He later died in the hospital. Police were quick to apprehend the suspects in the case, 23-year-old Tahj Matthews and 25-year-old Maurice Holmes, arresting both just hours after the murder.
According to 4WWL, Kenner Police Chief Keith Conley believed there was more to the shooting than just the suspects "want[ing] to commit a murder." Detectives questioned the two, until Matthews revealed that the goal was "to kill a white person." Upon investigation, they discovered that the suspects had driven past Herr multiple times before allegedly shooting him once. The bullet went through his back and out his chest.
Detective in killing of Kenner handyman: Suspect said they wanted to 'kill white person' https://t.co/a59XHX2amZ

— WWL-TV (@WWLTV) May 9, 2023
During questioning, Matthews also admitted to hiding the gun from the crime in the attic at his home. Police later recovered it and sent it for DNA testing, which has yet to come back. A search of Holmes' residence has turned up nothing. What's more, police said the two men had only met just two weeks before the crime.
Herr's longtime friend questioned why anyone would want to shoot him and said of the alleged killers, "They took away my family, my friend, my angel, my everything."
Both men have been charged with first-degree murder, which the defense attorneys are skeptical of. This type of charge doesn't allow them to bond out of jail, so they both remain behind bars for now.
Copyright 2023, NewsSpace.com