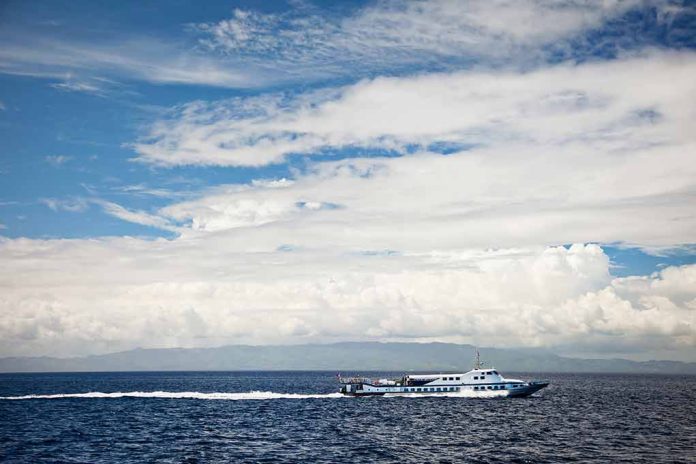 (NewsSpace.com) – The Coast Guard is an important military branch that carries out a variety of duties. Not only do they patrol the waters around their respective countries to identify and mitigate threats, but they're also responsible for carrying out rescue operations for those who find themselves in trouble. In the Philippines, the Coast Guard recently saved 67 people from a ferry boat ride gone wrong.
On Thursday, August 3, passengers were riding the Jovelle Express 3 ferry when it suddenly struck an object in the water and began taking on water. One of those on board contacted the Coast Guard, which then raced to the scene. All 67 people — 60 passengers and seven crew members — were rescued and taken to Polillo, where they awaited an additional boat to take them to their intended destination.
The country has faced a lot of scrutiny over its use of ferries, many of which are in disrepair and present safety hazards. In fact, this was the second incident involving one of the boats in the span of a week. A smaller vessel overturned on Thursday, July 27, killing at least 27 people who drowned when the boat capsized.
The Coast Guard and authorities managed to save another 40, though it's unclear exactly how many people were on board. The vessel reportedly capsized due to intense winds, which caused the boat to tilt and the outrigger to break. Rear Adm. Hostillo Arturo Cornelio spoke with reporters about the incident and said an investigation is necessary, particularly since it was above capacity limits and violated safety regulations.
The Philippine Coast Guard has had more on its plate recently than rescuing people. It faced an additional threat on Sunday, August 6, when its Chinese counterparts allegedly fired a water cannon on two supply boats and Coast Guard ships in the contested South China Sea in an attempt to prevent them from reaching Second Thomas, a disputed territory.
Copyright 2023, NewsSpace.com