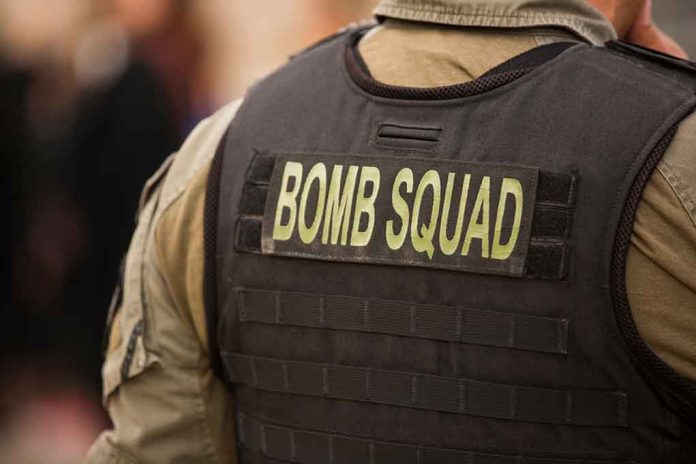 (NewsSpace.com) – Each year, schools receive a number of bomb threats, whether over the phone, in an email, or posted on social media. The perpetrators often vary. Sometimes, it's a student, other times, it's an outsider trying to cause trouble. However, a recent bomb threat was carried out by a teacher, and he's now paying the price for his actions.
On February 2, a written bomb threat was found on a desk at Hazel Park Junior High School. Authorities were immediately notified and searched the school with the help of as many as 10 bomb-sniffing dogs. While no device was found, administrators took the proper precautions and canceled after-school activities. Initially, police thought a teacher had seen the note and failed to report the incident. That turned out not to be the case.
A subsequent investigation turned up video surveillance of one of the school's teachers placing the note on the desk, where it was later found. Paul Thomas Jacobs (40) later admitted to carrying out the threat when faced with the video evidence. Law enforcement charged him with a single count of a violent threat against a school, a misdemeanor. While he faced up to a year imprisonment on the charge, he received a much lighter sentence. On Tuesday, May 23, a court sentenced Jacobs to 14 days in jail, followed by two years of probation.
The school district did not take kindly to the fact that it was a teacher who carried out such a threat. Dr. Amy Kruppe, the superintendent of the Hazel Park School District, said, "kids are scared," and the continuance of threats is "traumatizing" for them, according to a recent report by local ABC affiliate WXYZ.
While there has been no public acknowledgment of whether Jacobs was fired or suspended, the New York Post reports that his name is no longer included on the school's list of faculty members.
Copyright 2023, NewsSpace.com