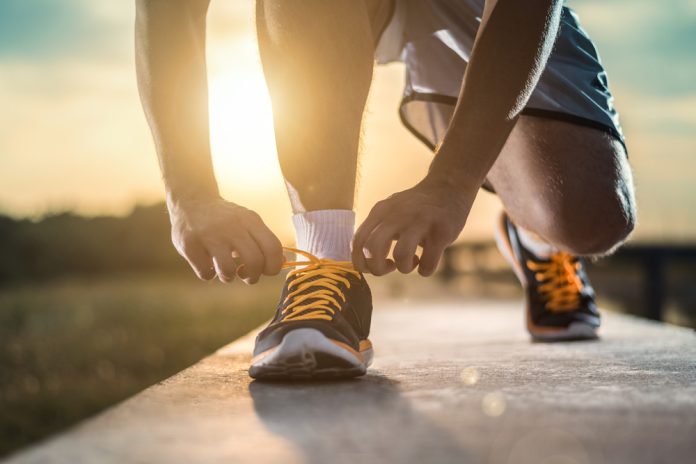 (NewsSpace.com) – Edgar Lungu served as Zambia's president for a period of six years from 2015 to 2021, when he lost his bid for re-election. He's now in the news again, this time for his exercise regimen.
Every Saturday, Lungu jogs with local residents and those who support the Patriotic Front, the party he belongs to. Now, those runs are in jeopardy because police say he's not actually exercising. Instead, authorities are accusing him of engaging in a form of "political activism." Law enforcement said Lungu needs to seek police approval to carry out such "public gatherings or demonstrations" in the future.
According to BBC, a police statement noted that as a former leader of the country, it's also a safety issue. They said Lungu's security detail should accompany him and the politics left behind. His lawyer, Makebu Zulu, insisted that the former president would continue as he has been — without notifying law enforcement — because it's not his intention to "contravene the law." He further warned that "police should stop listening to politicians" because "it's a recipe for anarchy." Lungu remains a popular figure in the nation. When he attended a funeral recently, he was mobbed by supporters.
Some speculate that Lungu is gearing up for another presidential run. He lost to Hakainde Hichilema, the United Party for National Development's leader, and later claimed the election was rigged. Since then, Lungu says the government has been heavy-handed, denying his travels to South Korea for healthcare, for which the former president sued the government.
It's likely Lungu, if he decides to run again, will once more face off against Hilchilema. Local experts say he'll try to use the nation's constituents against Hilchilema, specifically their anger over economic issues. Food and fuel prices have been steadily increasing in the African country, something that the current president promised to tackle when he was on the campaign trail.
Copyright 2023, NewsSpace.com