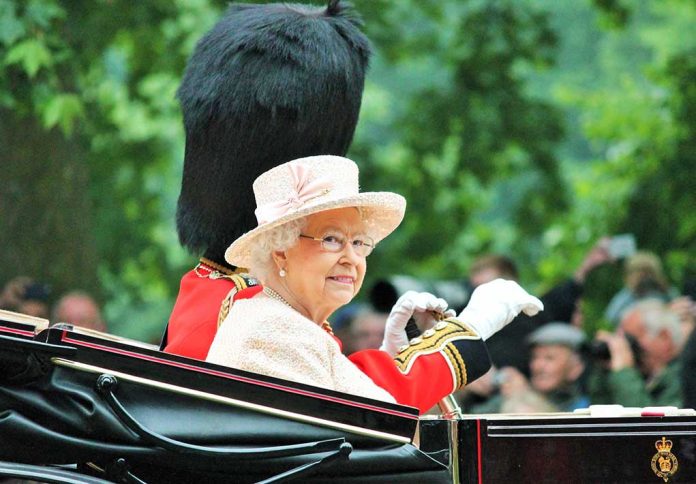 Britain's Longest-Reigning Monarch: Her Life In Highlights
(NewsSpace.com) – On June 2, 1953, England crowned Queen Elizabeth II in the first-ever televised coronation ceremony. Just 26 years old at the time, she took over as monarch the year before when her father, King George VI, died suddenly. On September 8, 2022, her 70-year reign ended with her death.
Queen Elizabeth II, the longest-living British monarch in history, saw the world change firsthand. From that first royal address on the old black-and-white TV to the era of the Internet, she was as much a part of history as she was a witness to it.
Three stories:

🔴Queen's funeral to be held on 19 September https://t.co/7k7C0i78Gs
🔴Charles III proclaimed King as he vows to follow Queen's 'inspiring example' https://t.co/dbypN1v5GA
🔴William, Kate, Harry and Meghan greet well-wishers in Windsor https://t.co/jRhh89hzhI pic.twitter.com/xDH4nOXC6a

— Sky News (@SkyNews) September 10, 2022
The queen was born Elizabeth Alexandra Mary to the House of Windsor, and though she was always royalty, she was not an heir apparent. Her father, King George VI, took the throne when his brother, King Edward VIII, abdicated the throne to marry his mistress. At 10 years old, Elizabeth's entire life changed. No longer just a member of the royal family, she became next in line to the throne. In 1952, when she was 25 years old, her father died unexpectedly, and she showed the world she was ready for the challenge.
Over the next seven decades, the queen ushered in a new era for the United Kingdom, taking it from its colonial past as an empire into a democratic future as shepherd of a commonwealth of independent nations. She did it all while raising her four children and maintaining a 73-year-long marriage to Prince Philip, who passed away in 2021.
Elizabeth's accomplishments are vast, but perhaps her most endearing quality to the people was her military service during WWII as a mechanic before she was queen. On the throne, she eliminated the Civil List, a 250-year-old method of funding the monarchy through public funds. She also modernized the monarchy, giving people a look into the royal household with TV interviews and specials.
Elizabeth's accomplishments came with plenty of controversies. While the dissolution of the British colonies was a turning point for freedom, it also came at a cost to countries such as India and Pakistan. The nations were left without transition plans to fend for themselves. She was also criticized for the way she handled Princess Diana's death in 1997.
Love her or hate her, there's no doubt Queen Elizabeth II was a remarkable woman. The eldest of her four children, King Charles III, now takes the throne at 73, making him the oldest ever to assume the title.
Copyright 2022, NewsSpace.com