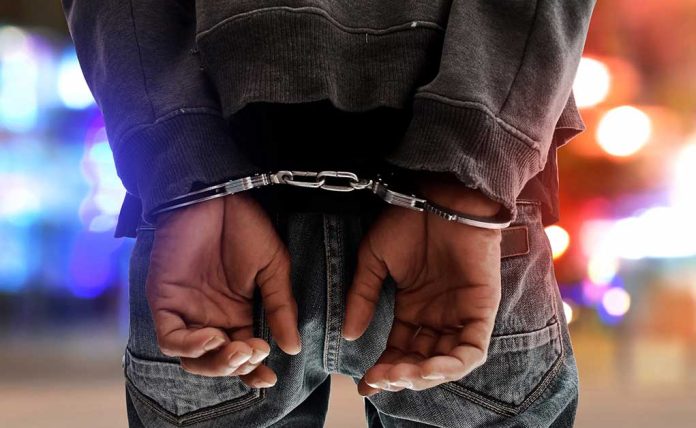 (NewsSpace.com) – Flight attendants observe several things when they're on a plane; they are trained to deal with a multitude of situations. However, even the most seasoned professional may encounter a circumstance that shocks them. That was recently the case on a Delta flight from Japan to Minneapolis.
California rapper Desiigner was flying back to the United States after spending time in Japan when he engaged in some very inappropriate behavior. According to TMZ, which obtained legal documents about the incident, the rapper is being charged with indecent exposure on an aircraft, a misdemeanor. He allegedly exposed his genitals and touched himself out in the open while on the flight. Attendants told him to stop the behavior, and one even handed him an FAA violation card, which signaled he could be "in violation of federal law," per Fox 9.
Eventually, Desiigner was removed from his seat and placed in the care of two travel companions at the back of the plane. When the flight landed, the FBI detained and questioned him.
When asked why he exposed himself, Desiigner reportedly said that one of the flight attendants aroused him, and he thought showing her his genitals would encourage her. The documentation indicates he was not under the influence of drugs or alcohol at the time.
Desiigner released a statement after revealing that he had been previously hospitalized — though he didn't specify for what — and was prescribed meds that he hadn't been taking. The rapper admitted he was ashamed of his actions. He continued, saying he would be checking into a facility for help, and would "be canceling all of [his] shows and any obligations until further notice." Desiigner also admitted to TMZ that he had recently been struggling with mental health issues.
Desiigner says he's checking into a facility today after exposing himself on a plane to a flight attendant pic.twitter.com/WDum4hYQoP

— SAY CHEESE! 👄🧀 (@SaycheeseDGTL) April 25, 2023
Desiigner faces up to 3 months in prison and a $500 fine if convicted. He is set to appear in court at a future date to be determined.
Copyright 2023, NewsSpace.com