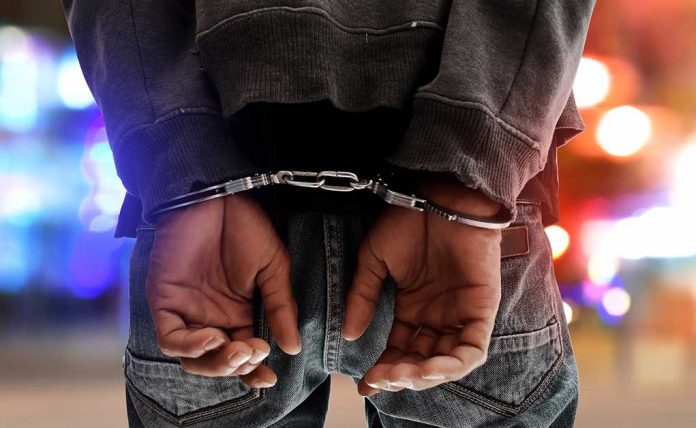 (NewsSpace.com) – Police officers arrested a popular rapper in December after allegedly launching a brutal attack on his pregnant girlfriend. The victim says Playboi Carti attacked her after an argument and pursued her when she tried to escape.
On December 29, Carti, whose real name is Jordan Terrell Carter, had a conversation with his then-girlfriend. The couple had been dating for around two years and living together since last July. The woman says she was 14 weeks pregnant at the time and wanted to discuss the results of a paternity test. It's not clear what those results were, but Carti seems to have taken the news badly; the alleged victim says he grabbed her by the throat and choked her to the point she thought she was going to die.
JUST IN: Playboi Carti was arrested in December for allegedly choking his pregnant girlfriendhttps://t.co/A47okTY911

— XXL Magazine (@XXL) February 14, 2023
According to Cardi's girlfriend, a witness tried to protect her, giving her a chance to get away and head for her car, but Carti managed to pursue her and attacked again as she tried to use the car's SOS system to call the cops. Police confirmed the woman had "visible injuries to her neck, chest, and back."
This isn't the first time Carti has been in trouble with the law. In 2018 he was arrested in Scotland after punching a bus driver; although he denied the charge, he was convicted and fined $960 (£800). In April 2020, he was stopped in Clayton County, Georgia, for driving with expired license plates on his Lamborghini –- then he and his passenger were arrested after cops found cannabis, oxycodone, other drugs, and three guns in the car. In the end, Carti was charged for the expired plates, possession of a small quantity of marijuana, and failure to move over; his companion was charged for the hard drugs. The cop who pulled him over says the 26-year-old rapper launched a foul rant at him and threatened him, stating, "I'll f*** your daughter."
Carti's lawyer claims his client is being "falsely accused" and says the case will be dismissed.
Copyright 2023, NewsSpace.com