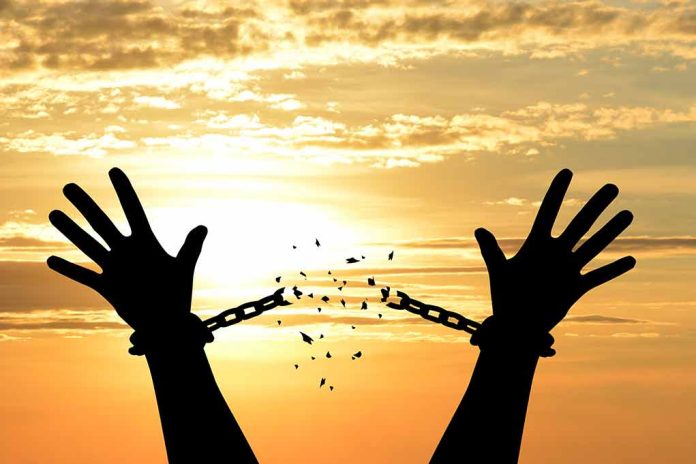 (NewsSpace.com) – Relations between Iran and the United States are tense, to say the least. President Joe Biden's administration has been trying to bring Tehran back to the negotiating table for a new nuclear deal with little success. Now, the two countries have engaged in a prisoner swap, and it's bringing about mixed emotions.
On Monday, the five Iranian Americans who were detained in Iran were finally allowed to leave the country. They left just before 9 a.m., headed to Qatar's capital city, Doha. Both National Security Adviser Jake Sullivan and President Biden spoke with the detainees' families after the released prisoners touched down in Doha. From there, they received medical checkups before boarding a plane to Fort Belvoir, Virginia.
Three of the Iranian Americans were named — Emad Shargi, Siamak Namazi, and Morad Tahbaz — while the other two wished to remain anonymous. All were met at the airport by family and friends who were waiting to greet them outside as they descended the plane. Both Qatar and Switzerland were instrumental in communications, acting as go-betweens for the two nations.
As always, there are two sides to the coin. While the families of the now-free prisoners are ecstatic about having their loved ones back, some lawmakers aren't exactly thrilled about the price the US had to pay for that to happen. In addition to authorizing the release of nearly $6 billion in frozen funds — South Korea owed Iran the money for oil transactions prior to sanctions — the US also released five Iranian prisoners in custody, dismissing federal charges against them. The Biden administration noted that these individuals posed no threat to national security.
Several lawmakers were of the notion that releasing the funds and Iranian prisoners was akin to negotiating with terrorists. Others are concerned that the funds, which are earmarked for humanitarian purposes only, will help the hostile nation and the world's largest sponsor of terrorism continue to carry out its dastardly deeds.
Copyright 2023, NewsSpace.com