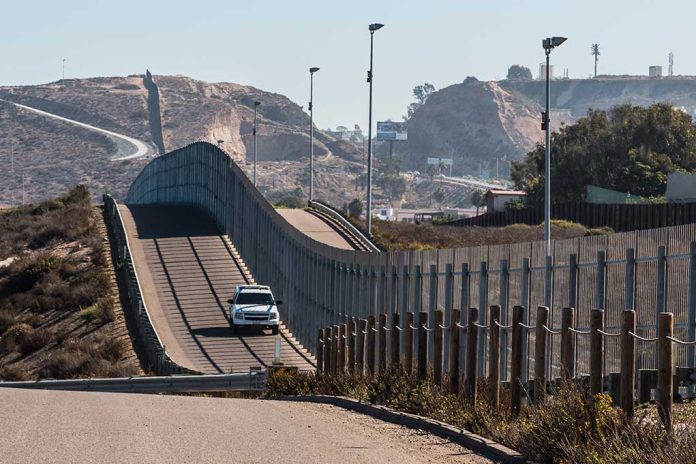 Daily Caller Reporter Meets Human Smuggler At Border — Barely Escapes!
(NewsSpace.com) – Jorge Ventura is a field reporter for the Daily Caller. His travels often bring him to the southern US border, where he witnessed firsthand the immigration issues facing the nation. In a recent interview, Ventura described an encounter with human traffickers that sent him running for his life.
Discussing the #bordercrisis with FOX & Friends and what I saw on the ground in McAllen,TX. The Biden administration still has media access blocked from the migrant facilities, lack of urgency from Biden and Harris as both still haven't visited the border (1/2) pic.twitter.com/uVZMHiDydh

— Jorge Ventura Media (@VenturaReport) March 28, 2021
On October 15, Ventura appeared on "Fox and Friends Weekend" to tell the harrowing tale of his latest trip to the Mexican border. The reporter claims there was a person accepting cash payments in the area between the two countries. He told host Joey Jones the criminal threatened to shoot him as soon as he realized he was being filmed, prompting the journalist's "fight or flight instinct." He chose flight for his own safety
Ventura went on to talk about some earlier experiences. He was there the day US Border Patrol agents were accused of whipping Haitian immigrants in a racially-motivated assault. From what he saw and the people he talked to, the account was bogus; the agents did nothing of the sort. The reporter told Fox that the allegations fit into the Left's perception of Border Patrol being filled with "white supremacists when a majority of [the] agents are Hispanic."
While Ventura visits and reports on the harsh situation facing both Americans and immigrants.
Copyright 2022, NewsSpace.com