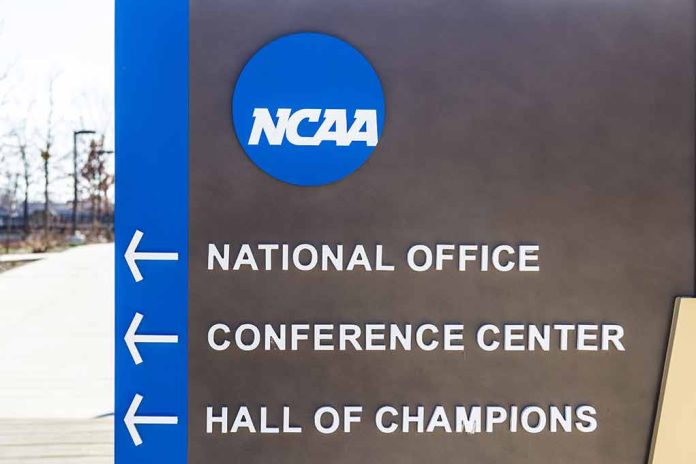 (NewsSpace.com) – These days, there's a lot of division in the US government, and it's rare that the two political parties come together with a mutual goal in mind. However, sometimes, the two sides are able to put their differences aside to tackle a serious issue. In 2021, a bipartisan group of House lawmakers introduced legislation aimed at the NCAA's alleged unfair enforcement practices. It didn't go far, but they were not to be deterred. The legislation is back in front of the House now.
On September 18, Rep. Burgess Owens (R-UT), along with Reps David Kustoff (R-TN) and Josh Harder (D-CA), introduced the NCAA Accountability Act. This legislation takes aim at the organization's "monopoly power and lack of oversight." The lawmakers claim that the NCAA is carrying out investigations and handing down punishments for its members without concern "for fairness, due process, or transparency." They allege the organization has no consistency when it comes to punishing universities.
The legislation is looking to address three core issues: due process, enforcement, and fairness, consistency, accountability. In order to make the process fair for all involved, Burgess et al want the NCAA to give "fair notice" regarding its proceedings and to place a time limit on investigations — no more than a year. They also want the organization prohibited from disclosing any information on the investgiations unless formal charges are filed and using information gained from confidential sources to dole out punishments.
In terms of fairness, consistency, accountability, the lawmakers want the NCAA to be consistent in fair in how it conducts its investigations and enforcement proceedings, and give the universities the right to go through arbitration to resolve disputes.
Kustoff said that the NCAA's "nearly omnipotent power" is a problem and it's time for Congress to hold the organization accountable. According to Harder, the legislation "will do right by [student athletes], their coaches, and their universities."
Copyright 2023, NewsSpace.com