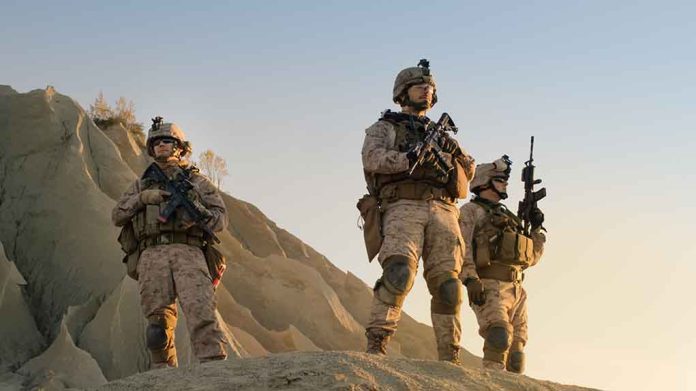 (NewsSpace.com) – On August 15, two unmanned aerial systems made their way to a strategically-located base in Syria, where Americans work together with regional forces to help keep the area safe. The attack was unsuccessful. Now the military officials have released information about the attack.
According to a press release from the Office of Public Affairs for Operation Inherent Resolve, coalition forces intercepted one of the drones. The other one detonated inside the compound of a partner force without causing any damage.
— Inherent Resolve (@CJTFOIR) August 15, 2022
Maj. Gen. John Brennan said the drone attacks, and others like them, "put the lives of innocent Syrian civilians at risk" and interfere with the goal to eradicate ISIS from the area.
Magaweir al-Thowra (MaT), the last remaining US-backed group in Syria, announced the failed drone mission on Twitter, assuring followers that all is well.
تعرضت حامية #التنف صباح اليوم لهجوم من قبل طائرات مسيرة معادية مزودة بالمتفجرات بهدف قتل جنودنا.
استجاب جنود جيش مغاوير الثورة و #القوات_الأمريكية بشجاعة ، ولم يتسبب في وقوع إصابات.
نقف معًا على أهبة الاستعداد للدفاع عن منطقة ال 55كم والقتال من أجل #سورية حرة.#اقوياءمعا pic.twitter.com/S1zvFIF04l

— مغاوير الثورة (@MaghaweirThowra) August 15, 2022
The target of the strike, the al-Tanf Garrison base, sits at a spot between Damascus and Baghdad; it's been long challenged by ISIS. The installation serves as a central command point to continue the fight against Daesh in a remote spot in the Syrian desert.
There is no word on a planned response to the attack. But Major General Brennan made it clear that coalition forces have the right to defend themselves through the use of "appropriate measures."
Copyright 2022, NewsSpace.com