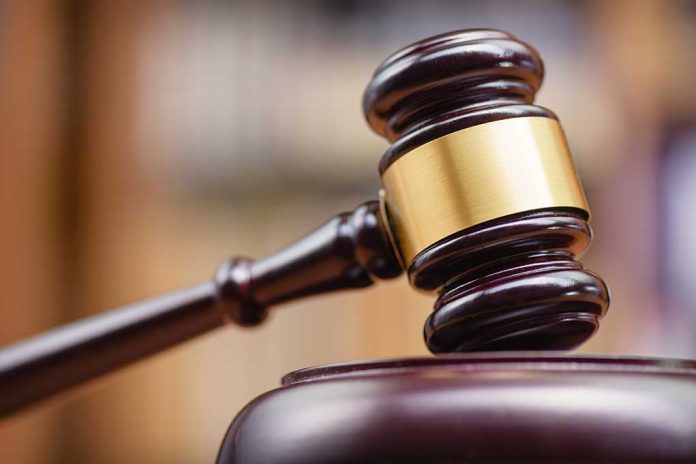 (NewsSpace.com) – In July 2017, millionaire Pam Hargan, 63, and her daughter Helen, 24, were found dead by police in Hargan's McLean, Virginia, home. At first glance, it looked as though it was a murder-suicide and police treated it as such initially. However, it would soon come to light that there was much more at play.
Megan Harding Arrested
Eventually, police began to suspect Megan Hargan of killing her mother and sister. Pamela Hargan was found dead in the mudroom, shot twice. Helen was found in the home with a rifle in her hands, supposedly dead of a self-inflicted gunshot.
However, evidence pointed to Megan, not Helen, as the murderer. For one, the gun used in the murder — a .22 Ruger rifle — had no blood on it where detectives expected there would be, and the trajectory of the bullet that killed Helen indicated she never pulled the trigger on herself, but rather someone else did. Megan also had gunpowder residue on her hands, an indicator that she had recently fired a weapon.
Then, to complicate matters, someone — later determined to be Megan — was trying to complete a $400,000 wire transfer. It failed. She eventually showed up at the police department looking for an update and the detectives in the case said she talked for more than four hours before eventually making what seemed to be a vague confession. Yet, they had to make sure they had all of the evidence.
Megan Hargan was arrested on November 9, 2018, nearly 18 months after the deaths of her mom and sister.
The motive?
Money.
Detectives said she killed her mother to get access to more than $400,000 to buy a home and her sister to keep her from revealing what she'd done.
Conviction Tossed
In March 2022, Megan Hargan was found guilty of two counts of first-degree murder and two counts of use of a firearm. However, improper conduct by a juror who used their own weapon to test out evidence resulted in the conviction being tossed out. She would go to trial once again.
Found Guilty, Again
On September 22, 2023, the Fairfax County Commonweath's Attorney, Steve Descano, revealed that a jury had once again convicted of the same four counts. He said after the judge vacated the first conviction, he "promised that [his] office would continue to fight for justice for the Hargan family and for the community." He succeeded.
Megan Hargan continues to insist that she's innocent. Her sentencing is scheduled for January 26, 2024. She was originally sentenced to life in prison and faces the same with this conviction.
Copyright 2023, NewsSpace.com