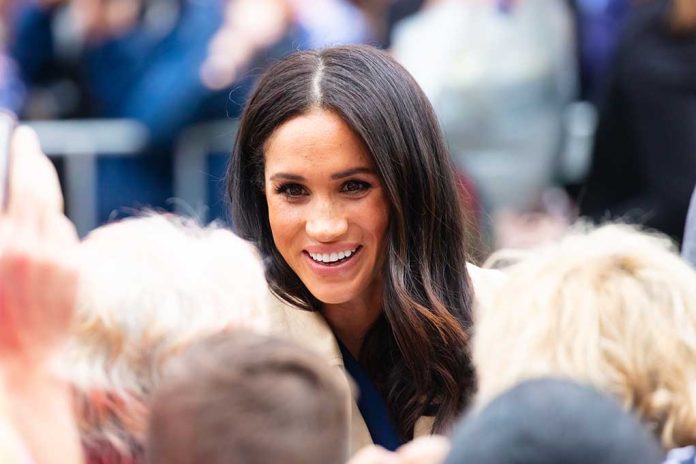 Meghan Markle Discusses Royal Tensions, Relationship With Queen
(NewsSpace.com) – Duchess of Sussex Meghan Markle gave a revealing interview to Variety in the wake of Queen Elizabeth II's passing. Unlike the interview she gave Oprah Winfrey with her husband, Prince Harry, Markle appeared alone.
Markle answered questions about her family life as well as her recent experiences as an outcast among the British Royals. She also discussed what she plans to do in the future.
Public Misconceptions
Markle told the magazine that being in the spotlight of the royal family is no easy task and it tends to take away a person's sense of self. She used the word "dehumanizing" to best describe how it felt. Being put on a pedestal as a royal bride-to-be and then under a microscope as a member of the Windsor clan was no easy task. The tabloids, and much of the public, had themselves a field day hating on the duchess.
The 41-year-old mother of three says many of the misconceptions about her stem from her acting career. In 34 episodes of a gameshow Deal or No Deal, for example, her role was to look pretty. While she appreciated the work as an up-and-comer, she prefers to be appreciated for her mind, not her looks.
The explosive Oprah Winfrey interview gave people a deeper look into the couple, adding how public life can sometimes be dull. However, both Markle and Prince Harry accused the royal family of racism during the interview as well, sparking more controversy back in the UK.
A "Warm Relationship"
Some may believe Prince Harry's wife must have had a terrible relationship with his grandmother. According to Markle, nothing could be further from the truth. Accusations of racism were never levied directly at the queen, and Markle says their relationship was pleasant. She remarked she was proud to have such a "warm" relationship, calling the queen the "matriarch."
The Future
The Sussexes plan to move on with their lives, raise their children, and tell their stories. The duchess says she's all done with acting, but she'll be more than happy to help anyone who takes on a role portraying her. She also says she wouldn't stop her kids from pursuing a career in the arts if that's what they desire. She hopes her "Archetypes" podcast will put even more emphasis on her as a person.
Essentially, the Duchess of Sussex looks to move past the "royal" portion of her life so she can move on to being a wife, mother, and successful career woman.
Copyright 2022, NewsSpace.com