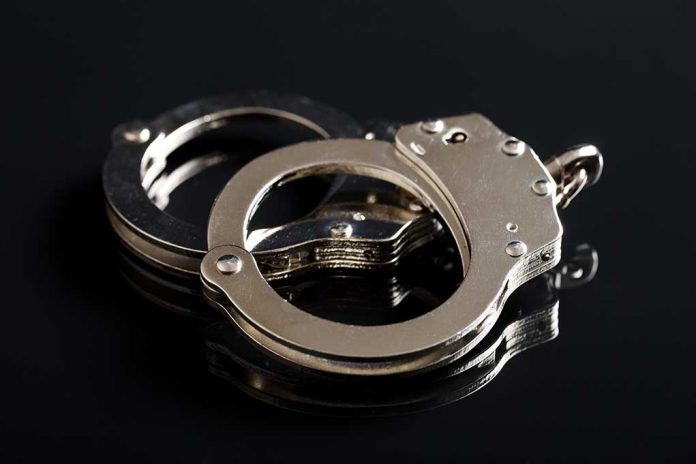 (NewsSpace.com) – Minor car crashes happen every day. Most of the time, people call the police, exchange insurance information, and get on with their day. However, when law enforcement arrived on the scene of an accident in May, they got a little more than they bargained for — and one person ended up in handcuffs.
Tyra Sanchez, a drag queen who won on the second season of "RuPaul's Drag Race" in 2010, was involved in a minor accident in Starke, Florida, located just outside of Jacksonville. When police arrived, however, she reportedly turned volatile, yelling at the police, prompting them to take action. When they tried to subdue her with handcuffs, Sanchez, whose given name is James William Ross IV, allegedly threatened to shoot an officer. She then reached into her car, but the effort was thwarted.
After that, Sanchez ran from the scene but was quickly apprehended and arrested. She was charged with resisting without violence and assault on a law enforcement officer, according to TMZ. This is Sanchez's second run-in with authorities; three years ago, she was arrested for vandalism after spray painting the side of an apartment building.
This also isn't the first star of "RuPaul's Drag Race" to find herself on the wrong side of the law. In 2019, Joey Santolini, known as Tatianna, who also appeared on season two, was arrested for disorderly conduct. He reportedly followed an employee at a nightclub into an off-limits area without permission after taking a picture with them and got arrested for the act.
Santolini made a statement after the fact saying, "people make mistakes" and that "there was no violence or ridiculousness." He ended up finishing fourth, three places behind Tyra Sanchez. In 2021, Widow Von'Du, another contestant on the show, was arrested for alleged domestic violence. She said it was merely an act of self-defense.
Copyright 2023, NewsSpace.com