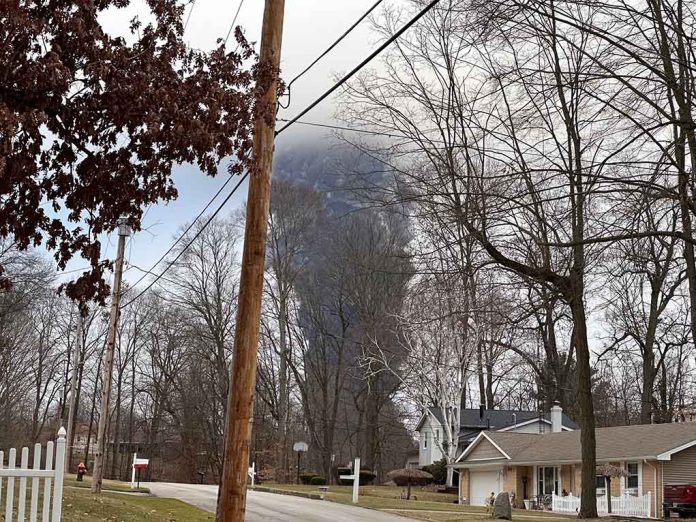 (NewsSpace.com) – It's been over a month since a Norfolk Southern train derailed in East Palestine, Ohio. In the aftermath, the National Transportation Safety Board (NTSB) began investigating to determine exactly how the derailment happened. The board recently released an update on its findings.
On Tuesday, March 21, the NTSB revealed that it had removed pressure relief devices (PRDs) from the five cars that were carrying chemicals for testing. During the examination, it was found that there were anomalies in how the PRDs functioned. These deviations, according to the NTSB, could've compromised their capability, but more testing is needed to determine the full impact.
Investigators with the National Transportation Safety Board examined and tested pressure relief devices removed from the five vinyl chloride monomer (VCM) tank cars involved in the Feb. 3 derailment of a Norfolk Southern train in East Palestine, Ohio: https://t.co/QwT06V6r0Z pic.twitter.com/pcJQSKjx22

— NTSB Newsroom (@NTSB_Newsroom) March 21, 2023
That was just one of the issues investigators found. On some of the PRDs, the valve stems were seized, which prevented one from working properly. Additionally, internal springs on one of the PRDs were coated in aluminum, which the NTSB says is a material that's incompatible with the vinyl chloride monomer lading.
In its report, the board also noted that the protective covers on the PRDs, which are made of aluminum, had partially melted, which could have contributed to their failure. However, it was also noted that none of the debris got inside the PRDs or into the tank itself, which could've caused more significant issues.
The investigation is still underway, and the agency is posting all updates on its website for public disclosure. It hopes to nail down the exact cause of the derailment and hopes to recommend actions for train companies to take in order to prevent future derailments.
The Environmental Protection Agency has been carrying out testing in East Palestine, to determine the safety levels of the air, soil, and water surrounding the derailment site. In its most recent report, it says testing has revealed the level of dioxins and semi-volatile organic chemicals are in acceptable range. It is continuing to remove soil from the affected areas and anticipates no further elevated health concerns.
Copyright 2023, NewsSpace.com