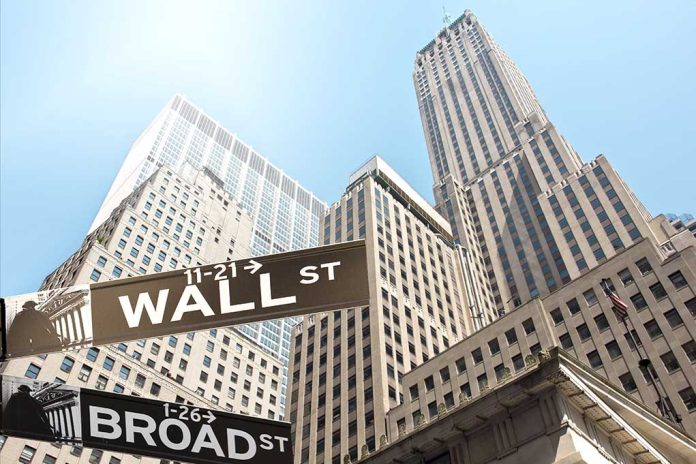 Scandal! 16 Wall Street Firms Fined
(NewsSpace.com) – Trading American stocks and securities is a heavily-regulated undertaking. Communications between brokers and clients have to be transparent and recorded to ensure a fair market with no shady deals behind the scenes. In 2018, the Securities and Exchange Commission (SEC) opened an investigation into market traders using personal apps and text messages to communicate with clients. Nearly 4 years later, some of the country's largest banks are about to pony up nearly $2 billion in fines.
The SEC fined 16 financial firms a combined $1.1 billion over failing to maintain and preserve electronic communications. The sweeping industry probe first reported by Reuters last year, is a landmark case for the agency, regulatory experts said.https://t.co/MRpBX7PQu8 pic.twitter.com/9PQJpbSbvy

— Reuters Legal (@ReutersLegal) September 27, 2022
On September 27, The SEC and the Commodity Futures Trading Commission (CFTC) announced a settlement with 16 firms for a total of $1.8 billion. The names include some of the most respected in the industry, such as Goldman Sachs, Morgan Stanley, and Citigroup. The latter 2 companies told Reuters they were happy to have the matter closed; no other banks offered comment.
The use of texting and messaging apps, such as Whatsapp, brings broker-to-customer communication outside the purview of federal regulators, making it difficult to monitor and regulate US financial systems. Whether for convenience or to obfuscate the rules, regulators are on to the practice. All of the firms involved cooperated fully with the investigation and have begun making changes to ensure no repeat offenses.
CFTC Commissioner Christy Goldsmith Romero issued a blunt statement addressing the issue, giving banks an official notice stating the days of clandestine communications outside the watchful eye of market regulators are over.
Copyright 2022, NewsSpace.com