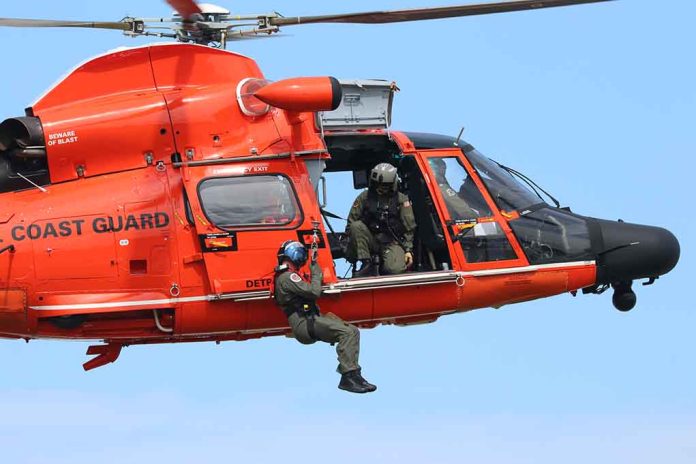 (NewsSpace.com) – It's common for graduating high schoolers to go on vacations to celebrate their achievements. However, sometimes things go horribly wrong. In 2005, Natalee Ann Holloway went missing in Aruba. Now, another teen is missing after going on a sunset cruise in the Bahamas.
On Wednesday, May 24, the United Cajun Navy posted that it received notice that 18-year-old Cameron Robbins from Baton Rouge, Louisiana, "had gone missing off a vessel near Althol Island." There are conflicting stories as to whether he fell off the boat or if he jumped as part of a dare, but according to WBRZ, videos showed him next to the boat swimming while a floatation device sat in the water nearby.
What happened next or how Robbins disappeared is unknown. Since the incident occurred around 11:30 p.m., there was little visibility, and some speculated that the waters were shark-infested. However, it sparked a huge search effort that involved multiple agencies, including the US Coast Guard and the Royal Bahamas Defence Force. The Blackbeard's Revenge sunset cruise ship that he fell from also spent several hours looking for the teen. The search for Robbins was called off after two days when efforts failed to locate him.
The graduate's family flew in the day after he disappeared but returned home on May 28, after the search was called off. They asked the public for "the privacy [they] need to properly remember [their] son and mourn his loss."
Founder and President of the United Cajun Navy, Todd Terrell, said it was "an honor" to work with the various bodies in trying to locate the teen. He said he "hoped [they] were able to help bring closure to the family and friends […] by knowing everyone did everything possible to locate him."
Robbins' teachers and friends gathered to pay their respects in a prayer circle outside the University High Lab School.
Copyright 2023, NewsSpace.com