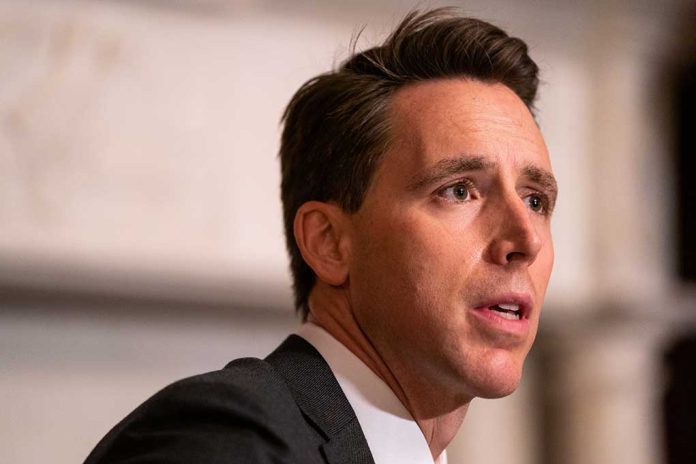 (NewsSpace.com) – Credit cards can be very useful tools to have in your wallet, especially in the event of an emergency, but they can also get people into debt that they can't get out of. Americans had more than a billion dollars of such debt in the second quarter of 2023. Part of the problem is the astronomical interest rates the lenders charge. Now, one legislator is trying to put a cap on what credit card companies can charge.
On Tuesday, September 12, Sen. Josh Hawley (R-MO) submitted the Capping Credit Card Interest Rates Act. He's proposing that the annual percentage rate (APR) not exceed 18%, "inclusive of all finance charges." In other words, credit card companies would not be able to tack on other charges to evade that cap. If they violated the Act, they would be subject to penalties under Section 130.
In the press release on his website, Hawley pointed out that "cumulative consumer credit card debt" is now more than $1 trillion, a figure that far exceeds any prior comparisons. He points to the credit card companies raising their interest rates beyond the 30% mark last year, placing more financial burdens on working Americans. At the same time, he says, the lenders are "booking bumper profits and wielding immense power over the market."
Reducing the maximum interest rate to 18%, Hawley says, would provide Americans who hold credit card debt with some much-needed relief, while also bringing the APR to "common sense levels." He also points to the Biden Administration for bailing out banks that failed earlier this year, while offering no solution for the Americans families who need it the most.
Many people are turning to credit cards to help weather the financial storm brought on by inflation. The prices of gas, food, and energy have all soared. Hawley's legislation seeks to right the balance, giving Americans a fighting chance to pay off debt rather than accumulate more. It's not clear at this point whether it has a chance in the Senate.
Copyright 2023, NewsSpace.com