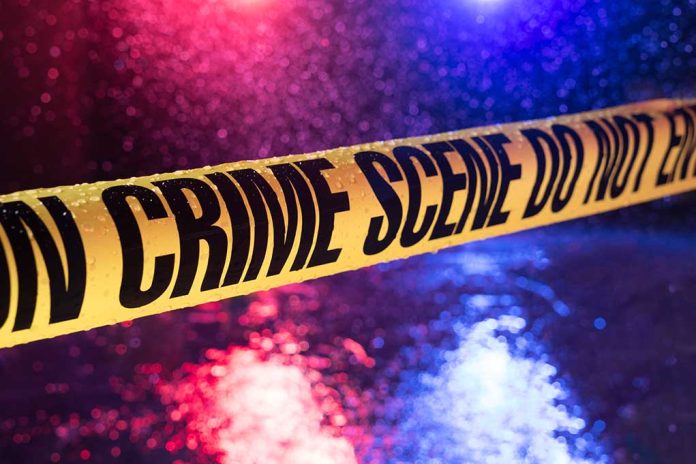 (NewsSpace.com) – In the United States, there are tens of thousands of armed robberies a year, with the majority involving handguns. Most times, as long as the victims hand over the requested objects, such as money or car keys, the robber will take off without harming them further. However, sometimes, a scuffle will ensue, and things can go wrong. One alleged robber learned the hard way that victims will fight back.
On Friday, April 28, Qwinntavus Kwame Jordan reportedly robbed a convenience store in Palm Coast, Florida, making out with nearly $100 and other unspecified items. According to Fox 5, the robber never brandished a weapon but claimed to have one. He fled the scene and was chased by multiple law enforcement agencies until he hit the Georgia state line. That's when the Kingsland Police Department and Camden County Sheriff's Office took over. When Jordan was deterred by stop sticks, a device that punctures tires, on I-95, he fled on foot.
He managed to escape authorities long enough to enter another convenience store and steal keys from a clerk. Unfortunately for him, that backfired, too, because instead of driving away, he actually put the car through the front of the store.
Then, the suspected criminal re-entered the store, where he accosted the clerk again. This time, however, the clerk was prepared, and during a scuffle, he shot the would-be thief eight times.
A man robbed a store in Palm Coast, fled to Georgia, crashed a car into a convenience store and was shot 8 times by a store clerk. https://t.co/OGNYDsgSmw

— Daytona Beach News-Journal (@dbnewsjournal) April 29, 2023
Jordan was taken to the hospital, where he was listed in critical condition. Rick Staaly, the Flagler County sheriff, commended the clerk for "put[ting] a swift end to [the] dirtbag's crime spree."
In addition to the two alleged robberies Jordan carried out on April 28, he was also wanted on a warrant out of Georgia for armed robbery. He stands to spend decades in prison if he survives and is convicted of the crimes he's accused of.
Copyright 2023, NewsSpace.com