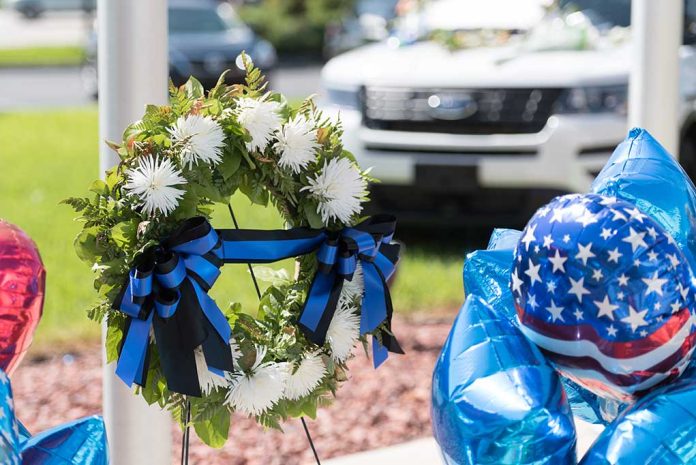 (NewsSpace.com) – Police officers have dangerous jobs and they put their lives on the line every day. The family of a Florida deputy is now grieving after someone murdered him right before Christmas.
On the afternoon of December 24, the Okaloosa County Sheriff's Office (OSCO) Special Response Team answered a domestic violence call where a victim claimed Timothy Price-Williams slapped her in the face and pushed her the previous night. When officers arrived on the scene, the suspect barricaded himself inside the home and opened fire. One of the bullets struck 34-year-old Corporal Ray Hamilton in the forehead. He was taken to the hospital, where he died shortly after from his injuries.
We are reeling this Christmas Eve after Corporal Ray Hamilton lost his life while serving as a Special Response Team member today, shot by a domestic violence suspect the SRT was working to take into custody at his townhome near Fort Walton Beach. Your prayers are so appreciated. pic.twitter.com/ldZJEXXRcB

— OkaloosaSheriff (@OCSOALERTS) December 24, 2022
Responding deputies shot the 43-year-old suspect; doctors expect him to survive. Following Hamilton's death, the Okaloosa County Sheriff's Office posted the case details and a tribute to him on Facebook, calling the corporal a "ray of sunshine in the OSCO."
Hamilton was a 5-year veteran of the force who had just finished his rookie stage. During his career, he received two Life-Saving Awards for his efforts in saving two women — one of whom he performed CPR on and one he prevented from taking her own life.
Hamilton is survived by his wife.
Copyright 2022, NewsSpace.com