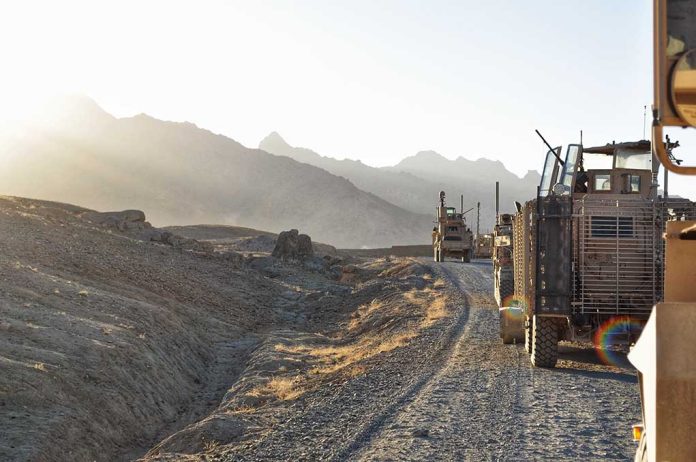 (NewsSpace.com) – The United States, as a major world power, has embassies and consulates all over the globe. Sometimes, as a result of conflict, the embassies or diplomats and security personnel come under attack. This is what recently happened in Sudan.
Sudan is currently in the middle of a military conflict as two generals war against each other in a battle for control. Secretary of State Antony Blinken recently held a press conference in Karuizawa, Japan, where he was asked about the conflict and confirmed that a US diplomatic convoy was recently fired upon — one that was easily recognizable with a US flag and diplomatic plates. Blinken said the attack was "reckless" and "irresponsible," a point that he made clear in a phone call with the two generals.
NEW: Secretary of State Antony Blinken has confirmed an attack on a U.S. diplomatic convoy in Sudan amid ongoing violence in the region. https://t.co/tjhQipxBNq

— ABC News (@ABC) April 18, 2023
According to the secretary, no Americans were harmed during the attack, and he remains in contact with "Ambassador John Godfrey and our entire team in Khartoum." He refused to go into more detail about US personnel, except to say they were safe and sheltering in place. Initial reports say the attack came from the Rapid Support Forces, which are under Gen. Mohamed Hamdan Dagalo's control. The incident is still under investigation.
Blinken also made it clear that the US has been in talks with Saudi Arabia, the UK, and the United Arab Emirates to help "put Sudan back on the track" to negotiations and "to restore civilian-led government." He urged the two generals to enact a 24-hour ceasefire so that the Sudanese people can "safely reunite with their families."
Though the two sides agreed to a ceasefire, CBS News reports that the violence has yet to end. Nearly 300 people have died as a result of the conflict as of the time of writing, including three people from the World Food Program, which had to temporarily shut down its efforts.
Copyright 2023, NewsSpace.com